Generic Zantac Lawsuits
Information from Generic Zantac Attorneys | Generic Zantac Cancer Lawsuits
Without any prior warning and believing the drug to be safe for long-term use, countless Americans have unknowingly exposed themselves to a risk for cancer by taking generic Zantac, or ranitidine. New research confirms the presence in generic Zantac of a cancer-causing toxin known as NDMA. Generic Zantac was sold by a number of different pharmaceutical companies and major drug store chains, both as prescription drugs and over-the-counter products.
Ranitidine or Generic Zantac Causes Cancer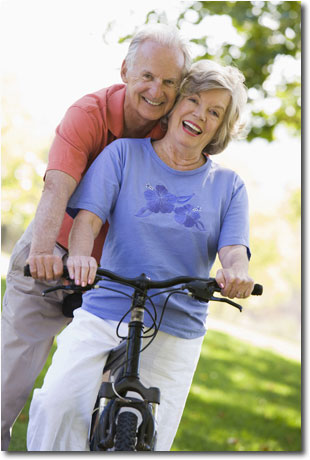 Not only does generic Zantac heartburn medication cause cancer, but there is reason to believe the developers of these drugs learned long ago of the risk. For more than 25 years, millions of Americans have taken generic Zantac daily, often at the direction of a physician. Drug manufacturers must be held accountable for failing to warn the public of the risk of cancer from generic Zantac. Choosing self interest over public safety, numerous drug companies have profited substantially at the expense of consumer safety.
Aware of the very grave nature of generic Zantac lawsuit claims, our firm has dedicated its significant resources to provide clients with the best ranitidine lawyer representation available.
Heartburn medications such as generic Zantac have put millions of Americans at risk for deadly cancer, at no fault of their own. Consumers were not warned of the cancer risk, despite the fact that drug manufacturers knew of their products' side effects. Acid reflux medicine cancer lawyers believe that filing lawsuits nationwide is the only effective method to seek compensation for the harm resulting from these dangerous drugs. Furthermore, while unfortunate, it is true that many drug companies are only motivated to become better corporate citizens when threatened with litigation. Our stomach cancer lawyers are firmly resolved to obtain justice for our clients, while bringing them the compensation they need and deserve.
Zantac Lawsuit FAQ
This section addresses common questions regarding filing a generic Zantac lawsuit for stomach cancer. The answers provided are relevant to most Zantac lawsuit claims. To discuss your situation with an attorney or receive answers to more specific questions, please contact our firm. Our team of attorneys handling generic Zantac lawsuit claims provides free, no obligation case review.
Who is eligible to file a generic Zantac lawsuit?
Any person or family member of a person who has been diagnosed with stomach cancer or bladder cancer after taking generic Zantac may be eligible to make a claim by filing a generic Zantac cancer lawsuit.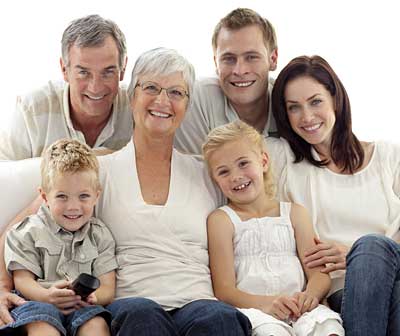 What does it cost to file a generic Zantac lawsuit?
Our attorneys are committed to representing all persons involved in a generic Zantac lawsuit or ranitidine cancer lawsuit on a contingency basis, meaning there are never any legal fees unless we win compensation in your case.
How much time do I have to file a generic Zantac lawsuit?
Most states have ranitidine lawsuit time limits; however, the majority of all persons having taking generic Zantac will fall within those time limits if they contact an attorney in the near future. For specific time limits for your claim, please fill out the form at right and one of our attorneys will contact you as quickly as possible, usually within the hour.
Does it cost anything for you to review my case?
We will always listen to your circumstances and give you our analysis of your case without any cost or further obligation. To access your free, no-obligation consultation, use the online chat feature or contact form on this site. One of our lawyers handling generic Zantac lawsuits for cancer will contact you to answer any of your questions.
Generic Zantac Lawyers
The national generic Zantac lawyers at The Onder Law Firm have a long history of success, achieving wins in major cases that bring significant compensation to American families. When consumers and their families are harmed by negligence and corporate greed, it is our firm's mission to hold billion-dollar conglomerates accountable for the damages and suffering caused.
Free Case Review and No Fees Unless We Collect for You - Our Generic Zantac Lawyers Represent Clients on a Contingency Basis
Our generic Zantac cancer attorneys are offering a free case review to persons diagnosed with cancer following the use of generic Zantac or ranitidine. We will represent all persons involved in a generic Zantac lawsuit on a contingency basis, meaning there are never any legal fees unless we win compensation in your case. Simply contact our firm and one of our lawyers handling national cancer cases for generic Zantac will contact you promptly to discuss your case.
The Onder Law Firm
OnderLaw, LLC is a St. Louis personal injury law firm handling serious injury and death claims across the country. Its mission is the pursuit of justice, no matter how complex the case or strenuous the effort. The Onder Law Firm has represented clients throughout the United States in pharmaceutical and medical device litigation such as Pradaxa, Lexapro and Yasmin/Yaz, where the firm's attorneys held significant leadership roles in the litigation, as well as Actos, DePuy, Risperdal and others. The firm has represented thousands of persons in these and other products liability litigation, including DePuy hip replacement systems, which settled for $2.5 billion and Pradaxa internal bleeding, which settled for $650 million. The Onder Law Firm won over $300 million in four talcum powder ovarian cancer lawsuits in St. Louis to date and other law firms throughout the nation often seek its experience and expertise on complex litigation. For more information call 1-877-663-3752.