Zantac Cancer Lawsuit Claims
Information from Zantac Attorneys | Free, Confidential Consultation
Find Out If You Qualify for a Zantac Cancer Lawsuit
At no fault of their own, millions of Americans have unknowingly exposed themselves to a risk for cancer by taking Zantac. Research shows the longer a patient takes Zantac, the higher their risk for developing cancer. Offered both over-the-counter and by prescription, Zantac has been used daily by countless people. Now we know Zantac may not be safe for long-term use due to the presence of a carcinogen known as NDMA.
Zantac Causes Cancer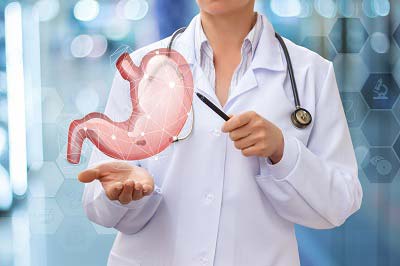 Sanofi first learned of the tendency for Zantac to contain NDMA back in the 1980s, during drug development. Yet consumers did not learn of the risk until 2019. For almost three decades, Americans have relied on Zantac, often at the recommendation of their doctor. For neglecting to warn federal regulators, consumers, and doctors of the risk for heartburn medicine cancer, drug manufacturers must be held accountable. Hugely popular, Zantac was one of the first drugs in history to garner more than $1 billion in annual sales. Globally, Sanofi generated more than $38 billion in sales during 2018.
If you or a member of your family was diagnosed with cancer after taking Zantac, you may be eligible to file a Zantac lawsuit against Sanofi. Filing a Zantac cancer lawsuit is necessary in order to obtain compensation for the pain, suffering, medical expenses and other losses associated with Zantac cancer. More important for some is the opportunity to hold Sanofi accountable for negligence by filing a Zantac cancer lawsuit.
Cognizant of the grave nature of Zantac lawsuit claims, our law firm has dedicated its significant resources to provide clients with the best Zantac lawyer representation available. Our attorneys handling Zantac lawsuits believe persons and family members of persons who have a history of taking Zantac and have been diagnosed with cancer may be eligible for real compensation by filing a claim against the manufacturer.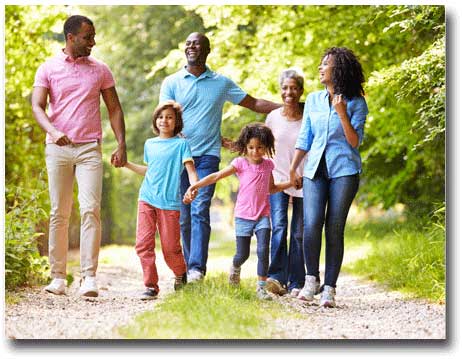 Zantac Lawsuit FAQ
This section features answers to common questions regarding filing a Zantac lawsuit against Sanofi. The information here applies to most Zantac lawsuit claims. Should you have further questions or wish to discuss your circumstances with an attorney, please contact our firm. Our team of attorneys handling Zantac lawsuit claims provides free, no obligation case review.
Who can file a Zantac lawsuit?
Any person or family member of a person who has received a cancer diagnosis and has a history of taking Zantac may be eligible to make a claim by filing a Zantac cancer lawsuit against Sanofi.
What does it cost to file a Zantac cancer lawsuit?
Our attorneys are committed to representing all persons involved in a Zantac lawsuit on a contingency basis, meaning there are never any legal fees unless we win compensation in your case.
How much time do I have to file a Zantac lawsuit?
Most states have Zantac lawsuit time limits; however, the majority of all persons having taking Zantac will fall within those time limits if they contact an attorney in the near future. For specific time limits for your claim, please fill out the form at right and one of our attorneys will contact you as quickly as possible, usually within the hour.
Does it cost anything for you to review my case?
We will always listen to your circumstances and give you our analysis of your case without any cost or further obligation. To access your free, no-obligation consultation, use the online chat feature or contact form on this site. One of our lawyers handling Zantac lawsuits for cancer will contact you to answer any of your questions.
Zantac Cancer Lawyers
The national Zantac lawyers at The Onder Law Firm have a distinguished track record, winning major cases and significant compensation for families harmed by negligence and corporate greed. Our specialty is holding billion-dollar conglomerates accountable to consumer safety, allowing families to focus on moving forward.
Free Case Review and No Fees Unless We Collect for You - Our Zantac Lawyers Represent Clients on a Contingency Basis
Our Zantac attorneys for cancer claims will provide a free case review to persons who have suffered from cancer after taking Zantac. We will represent all persons involved in a Zantac cancer lawsuit on a contingency basis, meaning there are never any legal fees unless we win compensation in your case. Simply contact our firm through the online contact form or the chat feature and one of our Zantac lawyers will contact you promptly to discuss your case.
The Onder Law Firm
OnderLaw, LLC is a St. Louis personal injury law firm handling serious injury and death claims across the country. Its mission is the pursuit of justice, no matter how complex the case or strenuous the effort. The Onder Law Firm has represented clients throughout the United States in pharmaceutical and medical device litigation. The firm has represented thousands of persons in these and other products liability litigation, other law firms throughout the nation often seek its experience and expertise on complex litigation. For more information call 1-877-663-3752.