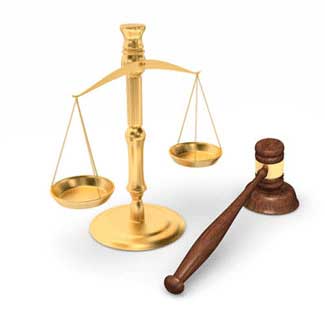 A Whistleblower Scientist Working For A Chinese Company Thinks NDMA Contamination Started In China
NDMA contamination of Zantac, Valsartan and other popular medicines taken by millions of Americans could have been first contaminated in China
Thursday, May 12, 2022 - Heartburn medicine cancer and other diseases may be due in part to tablets being contaminated with NDMA during the supply chain manufacturing in China. Drugs like Zantac which is made from ranitidine, Valsartan, a blood-pressure drug also taken by millions of Americans, Metformin diabetes drug, and smoking cessation drugs offered by Pfizer all have been recalled because they show levels of NDMA that greater than the 96 nanograms per day that the Food and Drug Administration (FDA) considers acceptable. The source of NDMA contamination is the central issue in thousands of Zantac cancer lawsuits that may begin late this year or in 2023. Expert witnesses that have been carefully selected from a pool by a Federal Judge presiding over the multidistrict litigation will dig deep into the causes of NDMA poisoning. It is presumed by Valisure Inc, the fledgling online prescription drug-testing laboratory, that ranitidine is an unstable molecule and that all that is required for it to degrade into NDMA is to transport or store the tablets in higher than normal temperatures and humidity. The FDA agreed with Valisure, in part, saying that their April 1, 2020 recall was due to being unable to control those two environments, storage, and temperature. Any manufacturer of heartburn medicine made from ranitidine must test their supplies every month for contamination.
An email message made public last month implies Novartis, the maker of Valsartan hypertension medicine, knew that the drug's NDMA contamination may come from China. Chinese whistleblower Jinsheng Lin, a scientist who worked in a special quality unit at Zhejiang Huahai Pharmaceutical Co., in China, told Novartis that he was concerned over NDMA contamination in Valsartan blood pressure medicine and by default, others like Zantac during the Chinese manufacturing supply chain as early as 2017. Valsartan blood pressure medicine was the first product recalled several years ago over fears that its tablets contained N-Nitrosodimethylamine (NDMA) a proven carcinogen. According to Fortune.com, "valsartan, which is taken by millions of people to treat hypertension. In July 2018, valsartan made with Huahai's products was recalled for containing N-Nitrosodimethylamine, or NDMA, a chemical that can increase the risk of cancer after prolonged exposure at the levels detected in the drugs." Other popular medicine like best-seller Zantac heartburn and acid reflux medicine also tested positive for elevated levels of the carcinogen prompting an FDA ranitidine recall. It was originally thought that ranitidine, from which Zantac is made, was an unstable molecule responsible for the NDMA contamination, however, it has now come to light that elements of the overseas drug manufacturing process in China could be equally responsible for the contamination. The FDA recalled Zantac in 2020, also citing inexplicable high levels of NDMA. Thousands of Zantac cancer lawsuits allege that taking the drug caused them to develop a variety of types of cancer including stomach, esophagus, bladder, prostate, colon, and other cancers.
More Recent Heartburn MedicineLawsuit News:
Lawyers for Zantac Heartburn Medicine Lawsuits
OnderLaw, LLC is a St. Louis personal injury law firm handling serious injury and death claims across the country. Its mission is the pursuit of justice, no matter how complex the case or strenuous the effort. The Onder Law Firm has represented clients throughout the United States in pharmaceutical and medical device litigation such as Pradaxa, Lexapro and Yasmin/Yaz, where the firm's attorneys held significant leadership roles in the litigation, as well as Actos, DePuy, Risperdal and others. The Onder Law Firm has won more than $300 million in four talcum powder ovarian cancer lawsuits in St. Louis. Law firms throughout the nation often seek its experience and expertise on complex litigation.