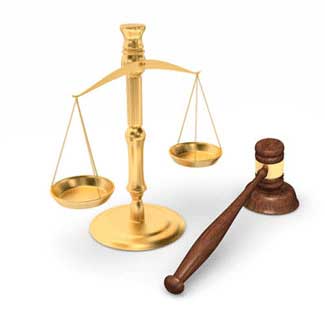 Debate Over Valisure's Zantac Testing Method Could Dominate Science Day Early In 2022
Valisure scientists adjusted the FDA's testing methods that make them more sensitive and report higher levels of NDMA
Sunday, September 5, 2021 - Scientific experts that will testify for the defense during Daubert hearings early next year, will undoubtedly argue that Valisure's ranitidine testing method that superheats test samples caused the spike in NDMA and that there is little increase in NDMA when used as directed. It may be difficult for plaintiff lawyers to refute the findings of the US Food and Drug Administration (FDA) when they said that they had tested Zantac ranitidine for the deadly carcinogen, and found that the levels were only slightly above those considered acceptable. The FDA told consumers that they decided to recall the leading heartburn and acid reflux medicine because they were exercising an abundance of caution and that they could not monitor the transportation, storage, and shelving of Zantac before consumer purchases. The FDA advised patients that were prescribed the medicine for medical purposes to consult their physicians for recommendations on a replacement. The FDA earlier advised Zantac patients, "FDA has found N-nitrosodimethylamine (NDMA) levels in some ranitidine products increase with time and temperature posing a risk to consumers." Hundreds of individuals that have been diagnosed with heartburn medicine cancer have sought the advice of an attorney.
For the record, the FDA recalled all forms of ranitidine including H2 (histamine-2) receptor blocker medication Zantac, on April 1, 2020, in response to a citizen's petition filed by Valisure, the first online prescription drug testing pharmacy. Valisure tested Zantac and found levels of N-nitrosodimethylamine (NDMA) of 3 million nanograms per tablet, far more than the 96 nanograms per tablet per day that the FDA declared was safe, prompting the petition that led to the recall. Since the Valisure findings and the FDA recall, more than 70,000 Zantac cancer lawsuits against the generic and brand manufacturers, have been registered in multidistrict litigation (MDL) presided over by U.S. District Judge Robin Rosenberg, in Florida's Southern District. Lawsuits against generic manufacturers and marketers of ranitidine have been dismissed because state laws preempted them from being able to warn consumers of the NDMA risk. The Department of Justice (DOJ) is investigating Sanofi, the most recent Zantac patent holder for lying to investigators about the knowledge of ranitidine being unstable and forming NDMA under certain conditions that include overheating the test sample.
CNN Science quoted Dr. Janet Woodcock, research director for FDA's Centers for Drug Evaluation and Research, who explained that NDMA levels in Zantac are nothing in which to be alarmed. "NDMA can cause harm in large amounts, but the levels the FDA found in preliminary tests of ranitidine "barely exceed amounts you might expect to find in common foods," she wrote. Valisure scientists will argue that they were merely duplicating the FDA's "Liquid Chromatography, High-Resolution Mass Spectrometry (LC-HRMS) Method for the Determination of NDMA." Valisure's in-house scientists adjusted the sensitivity and lower testing limits that account for the exponential increases in NDMA levels.
More Recent Heartburn MedicineLawsuit News:
Lawyers for Zantac Heartburn Medicine Lawsuits
OnderLaw, LLC is a St. Louis personal injury law firm handling serious injury and death claims across the country. Its mission is the pursuit of justice, no matter how complex the case or strenuous the effort. The Onder Law Firm has represented clients throughout the United States in pharmaceutical and medical device litigation such as Pradaxa, Lexapro and Yasmin/Yaz, where the firm's attorneys held significant leadership roles in the litigation, as well as Actos, DePuy, Risperdal and others. The Onder Law Firm has won more than $300 million in four talcum powder ovarian cancer lawsuits in St. Louis. Law firms throughout the nation often seek its experience and expertise on complex litigation.