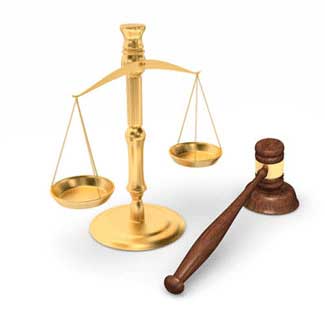 Former Zantac Users Warned PPI Drugs May Be Deadly Also
PPI drugs that were recommended to replace Zantac are alleged to cause kidney injury
Friday, March 12, 2021 - As I have mentioned in articles in the past, Protein Pump Inhibitor drugs were the FDA's initial choice to replace Zantac. Zantac (ranitidine) is thought to degrade into N-Nitrosodimethylamine (NDMA), a deadly carcinogen better known for its use to induce tumors in laboratory research animals. Zantac Cancer lawsuits have been filed by individuals that have developed cancer of the stomach, bladder, esophagus, and many other forms of cancer. The lawsuits allege that Sanofi and GalaxoSmithKilne before them knew for years that Zantac contained higher than the acceptable level of 96 NGS per tablet that the FDA found acceptable.
PPI medicines work differently than H2 blocker drugs like Zantac. With a PPI drug, heartburn and GERD is anticipated and the tablets taken in advance. An H2 medicine works more quickly and can be taken on demand. According to Harvard University, "PPIs work by inhibiting certain stomach cells from "pumping" acid into the stomach. When taken 30 to 60 minutes before a meal, PPIs can prevent or reduce heartburn. However, they do not work as well when taken on-demand as they do when taken over time." The PPI drug profile is contrasted by the other class of heartburn and acid reflux drug called H2 The Food and Drug Administration recommended that users of the recalled Zantac replace the antacid their choice of PPI drugs. The results of the bellwether trial that will take place this year may cause the FDA to rethink their recommendation. Also, the Mayo Clinic has been warning consumers since 2018 about the long-term side effects that PPI drugs may present. Their doctors say, "Although PPIs have had an encouraging safety profile, recent studies regarding the long-term use of PPI medications have noted potential adverse effects, including the risk of fractures, pneumonia, Clostridium difficile diarrhea, hypomagnesemia, vitamin B12 deficiency, chronic kidney disease, and dementia."
Zantac alternative drugs like Nexium, Prilosec, and Prevacid are under the media's microscope today as they are the subject of upcoming lawsuits that allege taking the drugs causes kidney damage. Nexium (esomeprazole), Prilosec (omeprazole), and Prevacid (lansoprazole) are three of the best-selling type of heartburn and acid reflux medicine called protein pump inhibitors (PPI). In addition to the adverse side effects mentioned above, PPI drugs are alleged to cause severe and permanent injury to the kidneys. AboutLawsuits.com describes the situation. "While drug makers have promoted the medications as safe and effective treatments for heartburn, which many believe carry few serious side effects, thousands of lawsuits have been filed in recent years that allege users and the medical community were not adequately warned about potential health risks, including acute kidney injury, chronic kidney disease, end-stage renal failure and other complications associated with the medications."
The first PPI Kidney Injury Trial will begin early next year. Six plaintiffs will present a case before a jury on January 24, 2022. Meanwhile, Zantac Cancer Lawyers continue to interview potential plaintiffs that have used Zantac regularly and for many years and developed cancer of the stomach, bladder, esophagus, and other forms of the disease.
More Recent Heartburn MedicineLawsuit News:
Lawyers for Zantac Heartburn Medicine Lawsuits
OnderLaw, LLC is a St. Louis personal injury law firm handling serious injury and death claims across the country. Its mission is the pursuit of justice, no matter how complex the case or strenuous the effort. The Onder Law Firm has represented clients throughout the United States in pharmaceutical and medical device litigation such as Pradaxa, Lexapro and Yasmin/Yaz, where the firm's attorneys held significant leadership roles in the litigation, as well as Actos, DePuy, Risperdal and others. The Onder Law Firm has won more than $300 million in four talcum powder ovarian cancer lawsuits in St. Louis. Law firms throughout the nation often seek its experience and expertise on complex litigation.