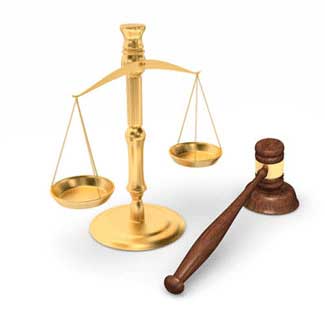 Millions of Americans Are At Risk For Zantac Cancer
Former Zantac users should see a cancer specialist if they have taken Zantac regularly for more than one year
Friday, April 2, 2021 - If you or a loved one have taken Zantac, you should immediately see a doctor and be tested for cancer. Cancer has a latency period of around ten years. You could have Zantac cancer now and not know it. People that have used Zantac regularly have filed lawsuits against Sanofi and GalaxoSmithKline (GSK), the drug's manufacturers, claiming to have developed stomach, bladder, esophageal, intestinal, colorectal, prostate, pancreatic, breast, and other types of cancer such as lymphoma and leukemia from regularly taking the drug for more than one year. Zantac cancer allegations may hold water since Zantac tablets have been tested by independent, third-party scientists and contain N-nitrosodimethylamine (NDMA), a carcinogenic compound, in excessively high amounts. If you or a loved one are confirmed to have cancer and have taken Zantac regularly, you should then contact a Zantac Cancer Attorney to possibly file your claim for lump-sum monetary compensation. Zantac cancer lawsuits are in their initial discovery stage. Promptly filing a lawsuit is critical. Former Zantac users should see a cancer doctor as soon as possible.
Online prescription drug testing pharmacy Valisure is the first and only pharmacy to test individual drug prescriptions for potency, freshness, and purity. The FDA has never regularly tested ranitidine for purity, nor have they required that drug companies test their drugs after they were manufactured. The government health agency incorrectly assumed that the drug would be safe until consumed. Sanofi received FDA approval to sell Zantac in October of 1999. It was not until two decades later, September 9, 2019, that Valisure first discovered elevated levels of NDMA last year during routine examination of Zantac prescriptions. Valisure determined that heating ranitidine (Zantac) to higher temperatures caused NDMA to escalate to cancer-causing levels. The company immediately alerted Sanofi and the Food and Drug Administration (FDA). The FDA was aware for over a decade that ranitidine contained NDMA, but at a level thought to be harmless. Valisure discovered NDMA levels in the millions of NGS per tablet, astronomically higher than the 96 NGS the FDA set at a safe threshold. Zantac was being used regularly by over 15 million Americans per year at the time of its April 1, 2020 recall. Millions of American lives are hanging in the balance.
Zantac cancer lawsuits are supported by accusations made by the Department of Justice against Sanofi and GSK that they knew for decades that their product contained NDMA at unacceptably high levels or that those levels could develop under certain conditions, and lied to government health regulators. Reuter.com covering the evolving story wrote, "The U.S. Department of Justice has opened an investigation into whether drug makers including Sanofi SA failed to disclose to the federal government information about the potential presence of a probable carcinogen in the heartburn drug Zantac."
More Recent Heartburn MedicineLawsuit News:
Lawyers for Zantac Heartburn Medicine Lawsuits
OnderLaw, LLC is a St. Louis personal injury law firm handling serious injury and death claims across the country. Its mission is the pursuit of justice, no matter how complex the case or strenuous the effort. The Onder Law Firm has represented clients throughout the United States in pharmaceutical and medical device litigation such as Pradaxa, Lexapro and Yasmin/Yaz, where the firm's attorneys held significant leadership roles in the litigation, as well as Actos, DePuy, Risperdal and others. The Onder Law Firm has won more than $300 million in four talcum powder ovarian cancer lawsuits in St. Louis. Law firms throughout the nation often seek its experience and expertise on complex litigation.