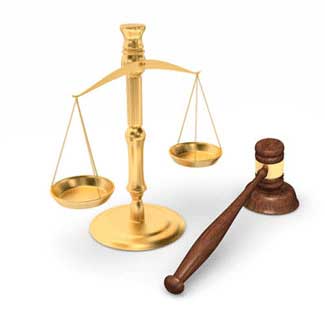 Sanofi's History Of Reprehensible Corporate Behavior May Bolster Zantac Cancer Lawsuits
Sanofi and their subsidiaries have a checkered history of violating the False Claims Act to keep selling drugs they knew could harm patients
Thursday, February 10, 2022 - The US Department of Justice is currently investigating whether Sanofi, the maker of Zantac heartburn and acid reflux medicine, violated the False Claims Act in failing to disclose that they knew the drug could cause cancer. Ranitidine, of which Sanofi is the leading brand, is thought to be an inherently unstable molecule that degrades to become N-nitrosodimethylamine (NDMA) a deadly carcinogen. NDMA is so lethal that it has been used on laboratory test animals to induce cancer tumors to be studied. More than 125000 people with cancer have filed heartburn medicine cancer lawsuits against Sanofi and Chevron for failing to warn them that using the antacid medicine could cause them to develop the disease. If the DOJ investigation is fruitful, plaintiff cases could be bolstered and force the companies to settle the Zantac cancer lawsuits. Plaintiff attorneys have likened the Zantac litigation to that of Bayer and their $12 billion settlement to cancer victims that used their Monsanto Roundup herbicide.
The ongoing DOJ investigation is not the first time Sanofi has felt the heat for potentially reprehensible corporate behavior in putting profits before customer safety. According to the Department of Justice, on February 8, 2020, "... Sanofi-Aventis U.S., LLC ("Sanofi"), has agreed to pay $11.85 million to resolve allegations that it violated the False Claims Act by paying kickbacks to Medicare patients through a purportedly independent charitable foundation, The Assistance Fund ("TAF"). In another False Claims Act violation, Sanofi was found to be giving kickbacks and bribing doctors to use their knee surgery drug. "On December 19, 2012, Sanofi-Aventis agreed to pay $109 million to resolve allegations that they violated the FCA by giving physicians free units of Hyalgan, a knee injection, in violation of the Anti-Kickback Statute, to induce them to purchase and prescribe the product." In another case demonstrating the company's propensity to cut corners, the Sanofi- Aventis subsidiary was found guilty of violating the FCA and forced to pay more than $100 million to the Federal government. On September 10, 2007, the DOJ forced the company to pay: "over $190 million to resolve allegations that the company caused false claims to be filed with Medicare and other federal health programs as a result of the company's alleged fraudulent pricing and marketing of drugs. Aventis, which changed its name to Sanofi-Aventis, agreed to settle False Claims Act allegations concerning its pricing and marketing of Anzemet, an antiemetic drug used primarily in conjunction with oncology and radiation treatment to prevent nausea and vomiting." Sanofi is also accused of tampering with evidence in the current Zantac cancer litigation. The company deleted thousands of critical emails and in-so-doing interfered with discovery and delayed the depositions of Sanofi executives. The emails are believed to have shown that the company knew that ranitidine was essentially a carcinogenic molecule, lied to Federal regulators, and kept this information from the public for years.
More Recent Heartburn MedicineLawsuit News:
Lawyers for Zantac Heartburn Medicine Lawsuits
OnderLaw, LLC is a St. Louis personal injury law firm handling serious injury and death claims across the country. Its mission is the pursuit of justice, no matter how complex the case or strenuous the effort. The Onder Law Firm has represented clients throughout the United States in pharmaceutical and medical device litigation such as Pradaxa, Lexapro and Yasmin/Yaz, where the firm's attorneys held significant leadership roles in the litigation, as well as Actos, DePuy, Risperdal and others. The Onder Law Firm has won more than $300 million in four talcum powder ovarian cancer lawsuits in St. Louis. Law firms throughout the nation often seek its experience and expertise on complex litigation.