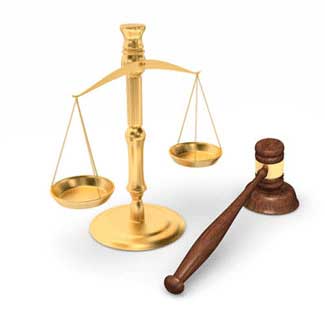 The US Food And Drug Administration Found Much Less NDMA In Zantac Than Valisure's Online Testing
Some in the FDA thought that the increases in NDMA were nothing to worry about because the medicine was only taken sporadically
Monday, December 20, 2021 - The world awaits an update from Judge Robin Rosenberg on the scientific evidence to be presented to juries during bellwether Zantac heartburn medicine cancer trials that could begin in 2023. Sanofi, the maker of Zantac, the world's best-selling heartburn antacid medication, is accused of failing to warn government regulators, doctors prescribing the drug, and the general public of their knowledge that the drug could become carcinogenic under certain conditions. Most scientists agree that ranitidine, the active ingredient in Zantac, is unstable and becomes N-nitrosodimethylamine (NDMA) when heated to high temperatures. The only question that remains is what temperature causes ranitidine degeneration, and if the company knew about it and covered it up, as their deliberate deletion of emails would seem to suggest. More than 15 million people were taking Zantac at the time of the FDA's April 1, 2020 ranitidine recall. About 150,000 Zantac users with cancer have registered with the multidistrict litigation their intent to file a Zantac cancer lawsuit. Heartburn patients were left with no choice but to switch to another medicine like Pepcid, Tagamet, Nexium, Prevacid, and Prilosec which have tested negative for NDMA. The upcoming results of a Department of Justice investigation into Sanofi lying to government regulators about NDMA causing heartburn medicine cancer could affect the trials also.
NDMA contamination is hardly a new thing. It was the reason for the recall of blood-pressure drugs Valsartan and Losartan in 2018. Scientists thought then that NDMA acceleration was due to the lack of standards during the manufacturing process in Chinese drug factories. More than 85% of the ingredients that make up drugs sold in the United States come from overseas sources mainly in China and India. According to an article in USA Today, "NDMA is the same carcinogen that led to a widespread recall beginning in July 2018 of the blood-pressure-lowering drugs valsartan and losartan. The blood pressure recall stemmed from a new manufacturing process first used by a drug ingredient factory in China." That train of thought differs from that of Valisure CEO David Light who contends that ranitidine is an inherently unstable molecule and solely responsible for the acceleration in NDMA levels when heated to temperatures that resemble the transportation and storage of Zantac, and also mimick the temperatures inside the stomach after ingested. Light told USA Today, "This isn't some new, bad manufacturing process overseas like what happened with valsartan and losartan," Light said. "It is our view that this problem with ranitidine has been there since the 1980s. "It's a much more serious issue." The FDA and Valisure are at odds with the amount of NDMA they found in their respective tests. While Valisure found NDMA "orders of magnitude" above the FDA's acceptable threshold of 96 nanograms per tablet, the FDA did not confirm those amounts. USA Today reported: "Our initial results were just so alarming that we immediately took it off our own formulary, Light said," But the FDA countered with, "It's really important to have people not panic over this. For people who have taken ranitidine or Zantac on and off, this is not really a high-risk situation.
More Recent Heartburn MedicineLawsuit News:
Lawyers for Zantac Heartburn Medicine Lawsuits
OnderLaw, LLC is a St. Louis personal injury law firm handling serious injury and death claims across the country. Its mission is the pursuit of justice, no matter how complex the case or strenuous the effort. The Onder Law Firm has represented clients throughout the United States in pharmaceutical and medical device litigation such as Pradaxa, Lexapro and Yasmin/Yaz, where the firm's attorneys held significant leadership roles in the litigation, as well as Actos, DePuy, Risperdal and others. The Onder Law Firm has won more than $300 million in four talcum powder ovarian cancer lawsuits in St. Louis. Law firms throughout the nation often seek its experience and expertise on complex litigation.