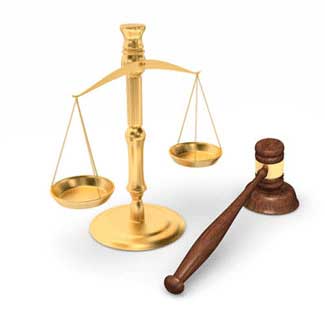 Update: Where The Zantac Cancer Multidistrict Litigation (MDL) Stands Today
Sanofi deleting emails critical to the discovery process may have delayed bellwether trials
Saturday, March 12, 2022 - According to Bloomberg News, plaintiff attorneys accuse the makers of Zantac of hindering the discovery process and making it difficult for them to prove the company knew about the deadly nature of ranitidine and covered it up. "French drugmaker Sanofi destroyed internal emails tied to a 2019 recall of the heartburn medication Zantac, according to lawyers for more than 70,000 former patients who sued the company in the U.S." The tampering of the email evidence, "resulted in the delay and/or postponement of many key Sanofi depositions," according to plaintiff lawyers speaking to Bloomberg. Sanofi spokespersons told Bloomberg that the email deletion was accidental and that they are working to replace the lost data. They also said that the email deletion issue will prove irrelevant since the company has a strong defense and they continue to stand behind Zantac ranitidine as being safe. About a year after Zantac ranitidine was recalled, the company released a new type of heartburn medicine made from famotidine and called it Zantac 360, hoping to capitalize on the best-selling Zantac brand. Few consumers know to make the distinction between ranitidine and famotidine. Ranitidine belongs to the class of drugs known as H2 (or histamine-2) blockers, while famotidine is considered an H2 antagonist. Famotidine must be taken in anticipation of heartburn pain, is stronger than ranitidine, and lasts longer.
Thousands of individuals with one of seven different types of cancer patiently awaiting bellwether Zantac cancer trials may have to wait a bit longer. Types of cancers that are specific to Zantac plaintiffs are colorectal and intestinal cancer, bladder cancer, gastric cancer, esophageal cancer, lung cancer, prostate, and pancreatic cancer. According to MDL Judge Robin L. Rosenberg, trials will not begin until the summer of 2023. 1800 heartburn medicine cancer plaintiffs have been consolidated in MDL in the U.S. District Court Southern District of Florida are in the discovery process currently. The discovery phase has been delayed due to Sanofi allegedly deleting emails seeking information sent by plaintiff attorneys seeking information on when and what the company knew about ranitidine, the active ingredient in Zantac, degrading to become carcinogenic N-nitrosodimethylamine (NDMA) when overheated.
On April 1, 2020, the US Food and Drug Administration (FDA) advised all manufacturers of ranitidine to recall their products because their tests showed the heartburn medicine degrades into NDMA when exposed to higher than normal shipping and storage temperatures. MDL is an efficient way to avoid the repetitive, costly, and time-consuming processes of discovery, particularly efficient for the defendant who only has to answer questions once and not hundreds of times. MDL is also preferred because it gives a judge time to interview so-called expert witnesses before trials begin, and to weed out those whose testimony would be inflammatory or whose science does not hold water. One key witness may be David Light, CEO of Valisure Inc., the fledgling, online prescription drug testing startup company responsible for finding elevated levels of NDMA in the ranitidine they tested allegedly.
More Recent Heartburn MedicineLawsuit News:
Lawyers for Zantac Heartburn Medicine Lawsuits
OnderLaw, LLC is a St. Louis personal injury law firm handling serious injury and death claims across the country. Its mission is the pursuit of justice, no matter how complex the case or strenuous the effort. The Onder Law Firm has represented clients throughout the United States in pharmaceutical and medical device litigation such as Pradaxa, Lexapro and Yasmin/Yaz, where the firm's attorneys held significant leadership roles in the litigation, as well as Actos, DePuy, Risperdal and others. The Onder Law Firm has won more than $300 million in four talcum powder ovarian cancer lawsuits in St. Louis. Law firms throughout the nation often seek its experience and expertise on complex litigation.