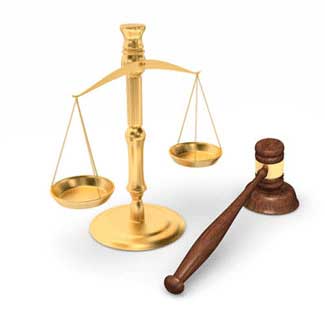 Valisure Discovery Requested By Zantac Cancer MDL Judge
Online prescription drug testing pharmacy Valisure has a lot of explaining to do about how they tested Zantac ranitidine
Thursday, January 20, 2022 - Online prescription drug testing pharmacy Valisure ignited a firestorm of controversy at the Food and Drug Administration (FDA) when on September 9, 2019, they filed a citizen's petition requesting that the government drug safety watchdog issue a recall of ranitidine heartburn and acid reflux drug. Zantac ranitidine was being used daily by about 15 million Americans to fight heartburn and acid reflux who at the time were left scrambling for an alternative. The FDA complied about a month later and issued a heartburn medicine recall of all forms of Ranitidine of which Zantac brand was the best selling. Sanofi, the maker of Zantac has replaced Zantac ranitidine with the new and improved Zantac 360 made from famotidine. Famotidine has not tested positive for carcinogenic NDMA. Since the FDA recall, more than 125 thousand alleged Zantac cancer patients have registered their intent to file a lawsuit against Sanofi, the maker of Zantac for negligently failing to warn them that ranitidine was unstable and that their stomach conditions could cause it to break down into carcinogenic N-nitrosodimethylamine (NDMA). Zantac cancer lawsuits are organized in multidistrict litigation and bellwether trial could begin in 2023, after administrative proceedings discovery, and scientific expert witness testimony is gathered.
The MDL judge the other day requested that Valisure provide them with all of their ranitidine testing information to better help the judge understand the nature of their cancer claims. The FDA sided with Valisure by issuing the recall, however, the agency's ranitidine tests found levels of NDMA that were only slightly above the 96 nanograms per capsule believed to be safe. The FDA said their recall was out of an abundance of caution and that each company that wished to sell ranitidine should conduct their NDMA level tests. Janet Woodcock, M.D., director of the FDA's Center for Drug Evaluation and Research spoke about the recall saying: "We didn't observe unacceptable levels of NDMA in many of the samples that we tested. However, since we don't know how or for how long the product might have been stored, we decided that it should not be available to consumers and patients unless its quality can be assured. "Since the Valisure Zantac NDMA allegation, other types of drugs have been tested and found to contain dangerously high levels of NDMA also fueling speculation that manufacturing contamination or even Valisure's testing method itself may have been the cause of the NDMA acceleration. A high level of NDMA has been found in blood pressure medicine, diabetes medicine, and also Chantix smoking cessation drugs. Sanofi's NDMA crisis has spread around the globe saw the UK's Medicines and Healthcare Regulatory Agency recently recalled metformin type-2 diabetes medicine taken regularly by more than 20 million people in the EU to regulate their blood sugar levels.
Sanofi's defense may lie in being able to convince the MDL judge that they were not responsible for the condition of the drugs after they left their factories. Experts think that Valisure may have modified the FDA NDMA testing methods improperly and overheated the samples of ranitidine causing it to break down. More than 85 percent of all drugs sold in the US contain components made overseas in China and India, countries with lax drug manufacturing quality control creating yet one more layer of controversy.
More Recent Heartburn MedicineLawsuit News:
Lawyers for Zantac Heartburn Medicine Lawsuits
OnderLaw, LLC is a St. Louis personal injury law firm handling serious injury and death claims across the country. Its mission is the pursuit of justice, no matter how complex the case or strenuous the effort. The Onder Law Firm has represented clients throughout the United States in pharmaceutical and medical device litigation such as Pradaxa, Lexapro and Yasmin/Yaz, where the firm's attorneys held significant leadership roles in the litigation, as well as Actos, DePuy, Risperdal and others. The Onder Law Firm has won more than $300 million in four talcum powder ovarian cancer lawsuits in St. Louis. Law firms throughout the nation often seek its experience and expertise on complex litigation.