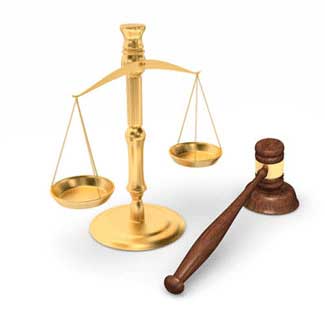 Valisure's String Of Stunning Success Casts Doubt On The FDAs Ability To Police The Health Care Market
Valisure's findings of carcinogens in medicines and health care products are good for consumers, but also mean the FDA is not doing its job
Monday, May 2, 2022 - The recent stunning findings of online drug testing laboratory Valisure Inc. imply that the US Food and Drug Administration is asleep at the drug and health care product wheel. The tiny lab gained national notoriety several years ago when they tested Zantac, the world's best-selling heartburn and acid reflux medicine, and found elevated levels of a deadly carcinogen, prompting fears of developing heartburn medicine cancer. Valisure last year tested several types of sunscreen sun protection lotions, hand sanitizers, and spray-on deodorants, and found them to contain benzene, a known carcinogen if inhaled, ingested orally, or absorbed through the skin. Valisure wrote "Valisure LLC has tested and detected high levels of benzene, a known human carcinogen, in several brands and batches of sunscreen, which are considered drug products by the Food and Drug Administration (FDA), as well as in after-sun care products, which are generally regulated by FDA as cosmetics. Benzene is known to cause cancer in humans according to the U.S. Centers for Disease Control and Prevention, the U.S. Department of Health and Human Services, the World Health Organization, and other regulatory agencies." Valisure asked the FDA to take action and recall the affected batches of the product and for the FDA to set more clearly definable limits for carcinogens in sunscreens.
Valisure was once a fledgling online prescription drug testing pharmacy but recently sold its drug retailing operations to focus on testing more products and facilitating testing drugs for other pharmacies as clients. Valisure tested heartburn, blood pressure, and diabetes drugs and found them to contain N-nitrosodimethylamine (NDMA), a deadly carcinogen, prompting recalls of each product. In 2018, Valisure found the carcinogen in blood pressure medicine Valsartan. High levels of NDMA were found in ranitidine, the main ingredient in Zantac heartburn and acid reflux medicine. Thousands of Zantac lawsuits allege taking ranitidine causes stomach, bladder, and other cancer. The company also found unacceptable levels of NDMA in Metformin diabetes medicine. Such a string of successes has set the drug and health care products industry on its head as drug companies struggle with covid 19-related supply chain issues. About 95% of the ingredients that go into these and other medicines and health products are made in China and India. The FDA has said that they trust the testing methods of Valisure but believe that their testing methods must be more fully analyzed. The FDA is investigating Valisure because they think that they may be violating Federal regulations by testing drugs for companies that are seeking FDA approval and also testing their competition. Valisure's CEO David Light denied the implications of wrongdoing leveled by the well-publicized FDA investigation. "I think we're very clear in all of our disclosures and contracts that we do independent quality assurance," says David Light, founder, and CEO of Valisure. "We don't do regulatory work for anyone," according to Consumer Reports online. CR reports that the FDA may be seeking to limit Valisure's ability to independently police the drug and health care market.
More Recent Heartburn MedicineLawsuit News:
Lawyers for Zantac Heartburn Medicine Lawsuits
OnderLaw, LLC is a St. Louis personal injury law firm handling serious injury and death claims across the country. Its mission is the pursuit of justice, no matter how complex the case or strenuous the effort. The Onder Law Firm has represented clients throughout the United States in pharmaceutical and medical device litigation such as Pradaxa, Lexapro and Yasmin/Yaz, where the firm's attorneys held significant leadership roles in the litigation, as well as Actos, DePuy, Risperdal and others. The Onder Law Firm has won more than $300 million in four talcum powder ovarian cancer lawsuits in St. Louis. Law firms throughout the nation often seek its experience and expertise on complex litigation.