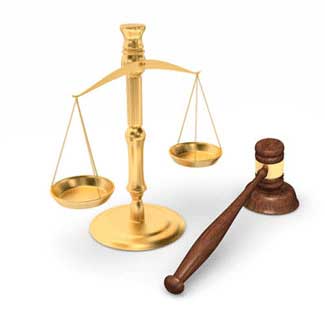 Zantac Cancer Plaintiffs Have Until June 30 To Finalize Their Claim
The Zantac ranitidine MDL judge has set a timetable for containing the sprawling Zantac cancer litigation
Monday, March 7, 2022 - Time is running out for individuals who believe they were harmed by taking Zantac heartburn and acid reflux medicine to file their lawsuit. With the two-year mark approaching since Zantac cancer claims were first organized into multidistrict litigation (MDL), potential plaintiffs are urged to contact their lawyers and to finalize their plans. More than 100,000 individuals have registered their intent to file a lawsuit and hold various parties involved in the manufacture of Zantac responsible for failing to warn them of what they knew or had an obligation to know about the alleged cancer risks of taking the medicine. Zantac was once the best-selling brand of heartburn medicine. It is estimated that more than 15 million Americans were taking the drug regularly when it was voluntarily recalled by Sanofi in 2020. The FDA tested the drug and told manufacturers of all brands of ranitidine to recall the product if levels of N-nitrosodimethylamine (NDMA) were discovered higher than the 96 nanograms per tablet the FDA deemed safe. Manufacturers of ranitidine that have been named as defendants in MDL are Sanofi. GlaxoSmithKline, Boehringer Ingelheim, Pfizer, and others. Earlier, generic drug manufacturers of ranitidine have been absolved of responsibility since state laws prohibited them from changing the drug in any way or altering the drug descriptions or warnings that brand name manufacturers placed on the product. People that want to be included in the MDL must be registered in the Zantac Claim Registry. Zantac cancer lawyers can help to complete all paperwork necessary including filling out the MDL-required Zantac Census.
U.S. District Judge Robin L. Rosenberg in the Southern District of Florida presiding, recently updated the MDL case orders to reflect the accomplishments to date and to set a limit on future heartburn medicine claims. The judge told all concerned that it was time to finalize the registry and noted only certain types of cancer would be considered relevant. Only stomach, bladder, pancreatic, liver, and esophageal cancer cases will be considered at this time. Breast and kidney cancer patients will no longer be included in the MDL. Individuals must be able to present medical records confirming a diagnosis of one or more of the five types of cancer listed above. They also must have receipts for payments of ranitidine, for the period in which they claim that it was taken according to Zantac cancer lawyers. The judges also noted that challenges were being made to the general causation of taking Zantac and developing cancer, and the selection of bellwether trials has begun. Bellwether trials are essential to encourage pre-trial settlements after judging several jury's reactions to the evidence presented by both sides. Plaintiffs' cases, in general, will revolve around the testimony of online prescription drug testing pharmacy Valisure whose tests of ranitidine concluded it was an inherently unstable molecule and degrades naturally to form NDMA. The defense led by Glaxo Smith Kline thinks that Valisure's testing of ranitidine overheated it and caused the elevated levels of NDMA.
More Recent Heartburn MedicineLawsuit News:
Lawyers for Zantac Heartburn Medicine Lawsuits
OnderLaw, LLC is a St. Louis personal injury law firm handling serious injury and death claims across the country. Its mission is the pursuit of justice, no matter how complex the case or strenuous the effort. The Onder Law Firm has represented clients throughout the United States in pharmaceutical and medical device litigation such as Pradaxa, Lexapro and Yasmin/Yaz, where the firm's attorneys held significant leadership roles in the litigation, as well as Actos, DePuy, Risperdal and others. The Onder Law Firm has won more than $300 million in four talcum powder ovarian cancer lawsuits in St. Louis. Law firms throughout the nation often seek its experience and expertise on complex litigation.