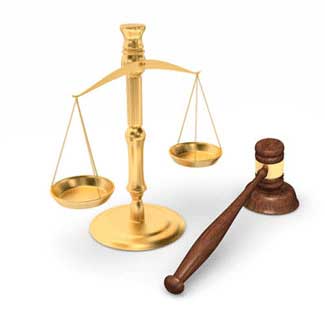 Zantac Cancer Plaintiffs Look To The First Trial In October In Alameda California
Cancer plaintiffs eagerly await the jury's take on ranitidine testing methods and many other issues regarding Zantac ranitidine cancer
Friday, March 11, 2022 - The first heartburn medicine cancer trials outside of the multidistrict litigation will be held this October in Alameda County Superior Court in California. Nearly 150000 individuals with one of five specific types of cancer have registered their intent to file a Zantac lawsuit alleging Sanofi, GlaxoSmithKline (GSK), Pfizer, and Boehringer Ingelheim of failing to warn them of the dangers of taking ranitidine. Ranitidine's dangers include degrading when heated to high temperatures to form N-nitrosodimethylamine (NDMA) a potent and deadly carcinogen. NDMA is found in low quantities in the air, water, and soil, and in higher concentrations near industrial processing facilities. China and India are thought to contribute to Zantac's NDMA problems because of their lax environmental regulations compared to those in the US. Online prescription drug testing pharmacy Valisure Inc., first discovered elevated levels of NDMA in ranitidine prescribed to one of the company founder's daughters. FDA tests have failed to confirm the levels of NDMA that Valisure Inc. claims to have discovered. Lawyers for Glaxo Smith Kline, one of the Zantac cancer co-defendants thinks that Valisure being a fledgling online startup company was trying to make a name for itself and overheated the ranitidine test samples to cause an exaggerated and unrealistic level of NDMA. This exaggeration was confirmed somewhat when Jason Rodriguez, director of the division of complex drug analysis at the US Food and Drug Administration's (FDA's) Office of Testing and Research in St. Louis examined the Valisure samples and found what proved to be the "charred remains" of the tested tablets. "This was not something that we usually see for headspace, so we began to think, 'What is going on here?" said Rodriguez. "Is ranitidine undergoing some thermal degradations to form NDMA?" According to Regulatory Affairs Professional Society (RAPS). FDA's tests found levels of NDMA that were in line with those in processed meats and other food items. The FDA later increased its concern when issuing an April 1, 2020 recall notice. "The agency has determined that the impurity in some ranitidine products increases over time and when stored at higher than room temperatures and may result in consumer exposure to unacceptable levels of this impurity."
Sanofi and other manufacturers of ranitidine may have known for years that ranitidine was unstable and lied to consumers and government regulators. According to Reuters, The U.S. Department of Justice (DOJ) is investigating whether drugmakers Sanofi SA and GSK violated the False Claims Act and failed to disclose to federal regulators and the public "about the potential presence of a probable carcinogen in the heartburn drug Zantac." It is unknown when the DOJ will conclude its investigation but the results will surely impact the claims both sides will make. Along these lines, New Mexico Attorney General Hector Balderas has also filed suit against Sanofi, GSK, and other manufacturers of ranitidine.
More Recent Heartburn MedicineLawsuit News:
Lawyers for Zantac Heartburn Medicine Lawsuits
OnderLaw, LLC is a St. Louis personal injury law firm handling serious injury and death claims across the country. Its mission is the pursuit of justice, no matter how complex the case or strenuous the effort. The Onder Law Firm has represented clients throughout the United States in pharmaceutical and medical device litigation such as Pradaxa, Lexapro and Yasmin/Yaz, where the firm's attorneys held significant leadership roles in the litigation, as well as Actos, DePuy, Risperdal and others. The Onder Law Firm has won more than $300 million in four talcum powder ovarian cancer lawsuits in St. Louis. Law firms throughout the nation often seek its experience and expertise on complex litigation.