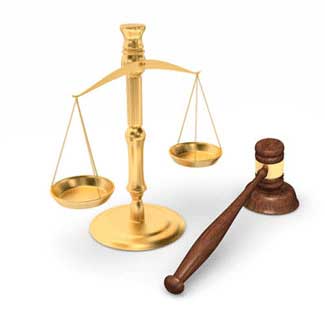 Zantac Lawsuits May Go To Trial In California In October Of This Year
Zantac trials will begin in California State court this fall that may give hope to thousands of alleged Zantac cancer plaintiffs
Friday, February 18, 2022 - A federal judge determined more than 125,000 heartburn medicine cancer lawsuits against Sanofi, the maker of Zantac heartburn and acid reflux medicine, have been filed and await permission to proceed to trial from the judge. Federal Zantac cancer lawsuits are limited to several specific types of cancer of the digestive tract. Only bladder, liver, stomach, pancreatic and esophageal cancer qualify to be in the mass tort pool of plaintiffs organized into multidistrict litigation. State trials are more liberal allowing the cancer of the breast, mouth, colon, and prostate to qualify to go to trial. These types of cases face an uphill battle proving their efficacy, however, as plaintiffs will have to overcome why their type of cancer does not qualify on the federal level. A similar situation occurred in Johnson's Baby Powder cancer trials where a lottery-like plaintiff verdict was overturned because the plaintiff's medical expert witnesses were not among those approved by the MDL judge. That said, California has slated October 2022 as the date of the first of many Zantac cancer lawsuits. According to HomeTownStation.com, "Litigation for the ongoing Zantac lawsuits is scheduled to begin in California in October 2022, after judges determine there's enough evidence to pursue legal action. There are over 100,000 pending lawsuits in which plaintiffs are claiming that higher than acceptable amounts of NMDA in the product led to a cancer diagnosis." Federal bellwether Zantac trials could begin sometime in 2023 as U.S. District Judge Robin L. Rosenberg has completed hearing scientific testimony from both sides.
Plaintiffs accuse French pharmaceutical giant Sanofi, the maker of Zantac heartburn and acid reflux medicine, of failing to warn them of the dangers of taking Zantac. Plaintiffs allege the company either knew or had an obligation to know that ranitidine is an unstable molecule that could degrade into N-nitrosodimethylamine (NDMA), a deadly carcinogen. Ranitidine was sold generically by prescription and over the counter under the brand name Zantac. The medicine was recalled several years ago when online prescription drug start-up company Valisure discovered alarmingly high levels of NDMA in the tablets they tested and reported to the US Food and Drug Administration. According to Valisure CEO David light "There is crystal-clear science that Zantac is fundamentally unstable and should be taken off the market." Light also has reported that there have been scientific studies going back some fifty years that show that the ranitidine molecule could break down to form NDMA. Zantac told a Congressional Subcommittee hearing on Zantac, "In 1977, Senators sat in this very building and listened to testimony that certain drugs are unstable and form the extremely potent carcinogen NDMA. Similar concerns were raised a year later at a summit held by the World Health Organization and the United Nations. Zantac has the exact chemical structure to form NDMA that the scientific community warned about, and yet the drug was approved only a few years later."
More Recent Heartburn MedicineLawsuit News:
Lawyers for Zantac Heartburn Medicine Lawsuits
OnderLaw, LLC is a St. Louis personal injury law firm handling serious injury and death claims across the country. Its mission is the pursuit of justice, no matter how complex the case or strenuous the effort. The Onder Law Firm has represented clients throughout the United States in pharmaceutical and medical device litigation such as Pradaxa, Lexapro and Yasmin/Yaz, where the firm's attorneys held significant leadership roles in the litigation, as well as Actos, DePuy, Risperdal and others. The Onder Law Firm has won more than $300 million in four talcum powder ovarian cancer lawsuits in St. Louis. Law firms throughout the nation often seek its experience and expertise on complex litigation.