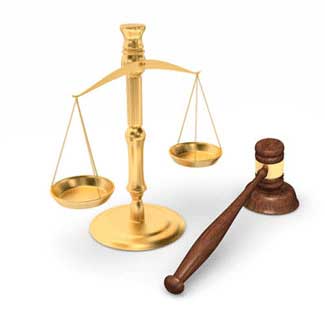 Zantac Plaintiffs May Look To Studies That Compare Ranitidine Cancer With Famotidine
H2 drugs used to treat heartburn are different than PPI drugs that the FDA thinks are safe
Wednesday, September 1, 2021 - Several classes of drugs have been tested and showed dangerously high levels of N-nitrosodimethylamine (NDMA), a deadly carcinogen. In its natural state, NDMA is a byproduct of industrial manufacturing that contaminates the ground soil and drinking water around manufacturing plants in China and India. Drugs used to treat high blood pressure, heartburn and acid reflux, type-2 diabetes, and Chantix anti-smoking drug all contain levels of NDMA above the level of 96 nanograms per tablet per day that the Food and Drug Administration (FDA) finds acceptable. Online prescription drug testing pharmacy Valisure claims that ranitidine, the active ingredient in Zantac heartburn medicine, is a uniquely unstable molecule and degrades naturally into NDMA (becomes carcinogenic) when it is exposed to high temperatures or the chemistry of one's stomach acid, and by the process of elimination, is not contaminated by an outside source. Thousands of individuals have hired a Zantac cancer lawyer and registered to file as a result of this opinion that was backed, to a degree, by the April 1, 2020 recall of all forms of ranitidine. Studies support the lawsuits that claim those who took Zantac daily for more than one year have an elevated risk of developing cancer. People with stomach, bladder, esophagus, colon, prostate and, other types of cancer have all filed suit claiming that Sanofi, the maker of Zantac, knew years ago about the science that claimed ranitidine could cause cancer but failed to warn patients.
A nested, case-control study conducted by scientists in Scotland, was published by the American Journal of Gastroenterology, indicating that those who took Zantac had a 22 percent higher likelihood of developing bladder cancer. The study queried the general practice records from the Primary Care Clinical Informatics Unit Research database in Scotland. Bladder cancer cases, diagnosed between 1999 and 2011, looked at patients that took ranitidine (Zantac), an H2 antagonist drug, regularly for more than one year. The incidences of bladder cancer were compared with others who took a different form of heartburn medications called protein pump inhibitors (PPI) known as famotidine and sold under the brands Nexium and Prilosec and others. More than 3200 cases were examined using over 14000 controls. Interestingly, Sanofi having had their best-selling drug Zantac recalled, have rebranded it as Zantac 360 and replaced ranitidine with famotidine a protein pump inhibitor deemed safe by the FDA. PPI drugs differ from H2 blockers like the original Zantac in that they take longer to start to work, but are more potent and longer-lasting once they do.
Those interested in Zantac cancer lawsuits eagerly await the finding of a Science day that will be held at the end of September 2021 during which expert scientific witnesses from both the plaintiff and the defense will present evidence of their scientific findings to a U.S. District Judge Robin L. Rosenberg who presides over the Zantac product liability multidistrict litigation case. The judge will decide which experts to accept and those to reject before the first bellwether trial get underway, hopefully as early as the first quarter of 2023.
More Recent Heartburn MedicineLawsuit News:
Lawyers for Zantac Heartburn Medicine Lawsuits
OnderLaw, LLC is a St. Louis personal injury law firm handling serious injury and death claims across the country. Its mission is the pursuit of justice, no matter how complex the case or strenuous the effort. The Onder Law Firm has represented clients throughout the United States in pharmaceutical and medical device litigation such as Pradaxa, Lexapro and Yasmin/Yaz, where the firm's attorneys held significant leadership roles in the litigation, as well as Actos, DePuy, Risperdal and others. The Onder Law Firm has won more than $300 million in four talcum powder ovarian cancer lawsuits in St. Louis. Law firms throughout the nation often seek its experience and expertise on complex litigation.