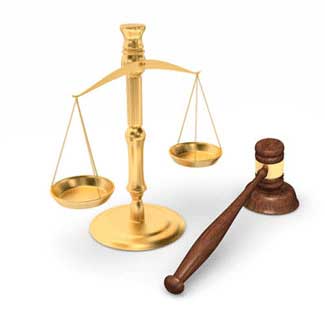 Cancer-Causing Compound Leads to Diabetes Drug Recalls
The compound NDMA is given to laboratory test animals to induce tumors
Friday, April 10, 2020 - Widely popular prescription and over the counter heartburn and acid reflux medications known by the brand names Prilosec, Zantac, Prevacid, Nexium, and generic Zantac have been found to cause stomach cancer in people who take them regularly and over a long period. These drugs are the subject of ongoing FDA investigation due for the most part because of the tests conducted by internet startup pharmacy Valispure which performs tests on routine drugs they dispense to weed out impure batches. Several brands of these drugs are now the subject of voluntary acid reflux drug recalls or have been pulled off major chain drug store shelves. People who have taken acid reflux and heartburn drugs for years and have developed stomach cancer have consulted with stomach cancer lawyers to see if they have a case to file a claim against the manufacturers and sellers of the product for failing to warn consumers of the drug's deadly side effects.
Manufacturers of heartburn and antacid drug have issued voluntary recalls of their best-selling product and retailers like Walgreen, Walmart, Rite Aid, and CVS have also pulled the product from store shelves when it was revealed that long-term users were likely to develop cancer from taking the drug. According to International Business Times, another company has joined the ever-growing list of those that have pulled their heartburn drugs from the market. The FDA announced: "American Health Packaging has voluntarily recalled eleven (11) lots of Ranitidine Tablets, USP 150 mg, 100 count Unit Dose Blisters to the consumer level due to the potential N-Nitrosodimethylamine (NDMA) amounts above levels established by the FDA."
Experts have concluded that N-Nitrosodimethylamine (NDMA) is a deadly substance that is likely to cause cancer in humans that ingest the substance regularly and over a long period. The compound is given to laboratory test animals to induce tumors and is considered an environmental contaminant found in water, meats, dairy, and vegetables. In addition to being found in heartburn drugs and antacids, drug testing pharmacy Valisure has now found the compound in the diabetes drug metformin manufactured by more than ten companies. Valispure has requested the FDA to recall the drug as they requested of heartburn drug Zantac and others. So far the FDA has not taken action on the recall request. The other day Canada's FDA Health Canada issued a nationwide recall for certain types of diabetes medications over the same concerns. According to CTV News Canada, "The new recall includes six lots of the RAN-Metformin drug, sold in 500-milligram tablets by Ranbaxy Pharmaceuticals Canada Inc. Earlier this month, Health Canada issued a similar recall for eight lots of APO-Metformin ER tablets, sold in 500-milligram tablets by Apotex Inc." Type-2 diabetes drugs are given to diabetic patients that do not wish to inject themselves daily with insulin and instead would rather take a pill that routes sugar out of the body through the urine.
More Recent Heartburn MedicineLawsuit News:
Lawyers for Zantac Heartburn Medicine Lawsuits
OnderLaw, LLC is a St. Louis personal injury law firm handling serious injury and death claims across the country. Its mission is the pursuit of justice, no matter how complex the case or strenuous the effort. The Onder Law Firm has represented clients throughout the United States in pharmaceutical and medical device litigation such as Pradaxa, Lexapro and Yasmin/Yaz, where the firm's attorneys held significant leadership roles in the litigation, as well as Actos, DePuy, Risperdal and others. The Onder Law Firm has won more than $300 million in four talcum powder ovarian cancer lawsuits in St. Louis. Law firms throughout the nation often seek its experience and expertise on complex litigation.