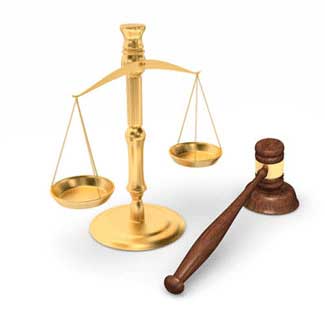 Despite Zantac's Recall Other Antacid Medication Offer Promise To Help Alleviate COVID19
Unlike Zantac, Pepcid appears safer and could help Coronavirus patient fare better
Tuesday, April 28, 2020 - The power of free-market capitalism and private enterprise has been unleashed by the Trump administration in Washington DC to try and come up with the best cure as soon as possible for COVID19. The winners stand to make billions in profits is they develop a vaccine and also treatments to lessen the virus' deadly effects, particularly those for senior citizens with suppressed immune systems due to having an underlying health condition like diabetes or heart disease. The most recent breakthrough in discovering the magic pill to help stop the pandemic that has already infected over one million people and killed over 50,000 worldwide is to repurpose a popular heartburn drug, currently in mass production, on store shelves nationwide, and ready to go. Researchers are in the late stages of clinical trials to determine whether famotidine, the active ingredient in Pepcid antacid and acid-reflux medication could be able to alleviate the symptoms of the Coronavirus. Zantac antacid cancer lawsuits are handled by top national attorneys offering a free no obligation consultation before filing a claim.
Last month the US Food and Drug Administration banned and recalled another anti-heartburn medication over fears that the drug produced unsafe and possibly carcinogenic levels of NDMA when stored in higher heat and when the drug interacts with nitrates in the stomach. Hundreds of lawsuits have been launched and thousands more expected by plaintiffs that have cancer of the stomach, bladder, esophagus, prostate, gastric tract, and other organs due to taking Zantac regularly and over many years. According to CNN, Dr. Tracey first noticed the positive effects of famotidine after people in China reported faring well after taking the drug. Dr. Tracey told CNN, "studies on the Chinese patients have not yet been published, but that Dr. Michael Callahan, an infectious disease specialist at Massachusetts General Hospital who worked with coronavirus patients in China, observed that some people with lower incomes were surviving longer than their wealthier counterparts who also had heartburn."
The physician conducting the trials is Dr. Kevin Tracey, president of Feinstein Institutes for Medical Research at Northwell Health, a prominent New York City Hospital Administrator. Dr. Tracey has enrolled about 200 out of a scheduled 2000 patients needed as test subjects. Dr. Tracey told CNN that people should not rush out to buy the popular heartburn medication as there is no evidence yet that it will work. Pepcid is one of the drugs that is NDMA-free and continues to be sold at major retail outlets like Walmart, CVS, and Rite-Aid.
Sanofi, the maker of Zantac voluntarily withdrew the medication from over the counter sales in 2019 over concerns that excessive levels of NDMA being found by online testing pharmacy Valisure. This month, the FDA followed up on Sanofi's recall initiative. "As a precautionary measure, Sanofi on Friday, October 18, initiated a voluntary recall of all Zantac OTC (over-the-counter) in the United States. This includes Zantac 150, Zantac 150 Cool Mint, and Zantac 75. Zantac tablets are an oral, over-the-counter product to prevent and relieve heartburn associated with acid ingestion and sour stomach. On September 13, 2019, the U.S Food and Drug Administration issued a public statement alerting that some ranitidine medicines, including Zantac OTC, could contain NDMA at low levels and asked manufacturers to conduct testing."
More Recent Heartburn MedicineLawsuit News:
Lawyers for Zantac Heartburn Medicine Lawsuits
OnderLaw, LLC is a St. Louis personal injury law firm handling serious injury and death claims across the country. Its mission is the pursuit of justice, no matter how complex the case or strenuous the effort. The Onder Law Firm has represented clients throughout the United States in pharmaceutical and medical device litigation such as Pradaxa, Lexapro and Yasmin/Yaz, where the firm's attorneys held significant leadership roles in the litigation, as well as Actos, DePuy, Risperdal and others. The Onder Law Firm has won more than $300 million in four talcum powder ovarian cancer lawsuits in St. Louis. Law firms throughout the nation often seek its experience and expertise on complex litigation.