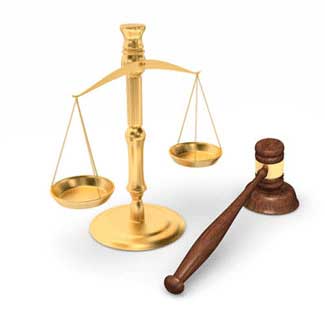 Every Day Another Company Recalls Their Blood Pressure, Heartburn, or Diabetes Drug Due to Cancer Concerns
Consumers can now add being unable to obtain their necessary diabetes medications to their pandemic, looting, and rioting struggles
Monday, June 8, 2020 - One by one, pharmaceutical companies are being told to recall their type 2 diabetes drug metformin due to the possibility that the tablets may contain elevated levels of a chemical that just last year was considered to be safe and is not thought to possibly cause cancer. Teva Pharmaceuticals, Apotex Corp., and Amneal Pharmaceuticals have all been asked by the US Food and Drug Administration to recall metformin because dangerously high levels of N-nitrosodimethylamine (NDMA) have been detected. The latest recall was done by Teva Pharmaceuticals who recalled 14 lots of Metformin Hydrochloride Extended-Release Tablets, according to IBTimes.com. SGLT2 glucose blocker drugs prevent sugar absorption by the kidneys and bloodstream and redirect glucose out of the body through the urine. According to the FDA, "Teva Pharmaceuticals USA, Inc. is voluntarily recalling fourteen (14) lots of Metformin Hydrochloride Extended-Release Tablets, USP 500 mg and 750 mg, 100 and 1000 count bottles, in the United States to the consumer-level due to the detection of N-Nitrosodimethylamine (NDMA) levels above the Acceptable Daily Intake Limit (ADI)." High levels of N-Nitrosodimethylamine (NDMA), are considered to cause cancer in humans by the World Health Organization (WHO). The FDA has alerted metformin manufacturers of the potential dangers and recommended the recall.
The deadly chemical in question, NDMA, is present in most medicine capsules in small levels thought to be harmless, however, elevated levels have now been reported to the Food and Drug Administration by online testing pharmacy Valisure and as a result, the FDA had no choice other than to recommend the recalls. Drug recalls caught the attention of consumers when Sanofi, the maker of the world's best-selling heartburn and acid reflux medication Zantac, voluntarily recalled their product from the market in North America.
NDMA is given to laboratory test animals to cause cancer tumors and is a by-product of synthesizing rocket fuel. NDMA can be found in low, naturally-occurring quantities in water, meats, dairy products, and vegetables. It was suspected that most blood pressure, heartburn, and diabetes pills had levels of NDMA below the 96 ng per gram safety threshold set by the FDA, but some have tested for as much as 3 million particles, far exceeding the levels thought to be harmless and initiating a firestorm of concern amongst government health agencies and the general public.
As if Americans do not have enough on their plates to be concerned about the pandemic and rioting in the streets, consumers brave enough to venture out of their house can no longer find their blood pressure, heartburn of diabetic drugs at the local pharmacy and pharmacists will not honor their prescriptions. Hundreds of people with stomach, bladder, intestinal, prostate, breast, colon, pancreatic, and many other forms of cancer have hired Zantac cancer lawyers to file a claim against Sanofi for failing to warn them of the risks of taking the drug regularly.
More Recent Heartburn MedicineLawsuit News:
Lawyers for Zantac Heartburn Medicine Lawsuits
OnderLaw, LLC is a St. Louis personal injury law firm handling serious injury and death claims across the country. Its mission is the pursuit of justice, no matter how complex the case or strenuous the effort. The Onder Law Firm has represented clients throughout the United States in pharmaceutical and medical device litigation such as Pradaxa, Lexapro and Yasmin/Yaz, where the firm's attorneys held significant leadership roles in the litigation, as well as Actos, DePuy, Risperdal and others. The Onder Law Firm has won more than $300 million in four talcum powder ovarian cancer lawsuits in St. Louis. Law firms throughout the nation often seek its experience and expertise on complex litigation.