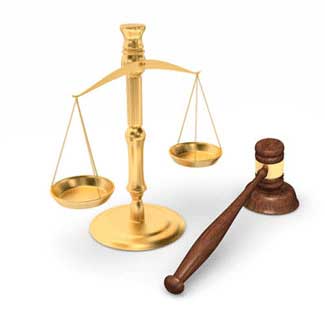 Global Concerns Over Zantac Cancer
Europe has joined the US in immediately removing ranitidine (Zantac) from store shelves and banned doctors from prescribing the anti-heartburn medication
Tuesday, May 19, 2020 - Countries outside of the US have followed the FDA's lead and banned the drug Zantac from sale pending tests to determine if the drug may cause cancer. In England, Zantac and other heartburn and acid-reflux drugs have been pulled from the market and British physicians may not prescribe "any form of Zantac- a popular heartburn and indigestion drug over fears they may cause cancer," according to The Daily Mail. Britain's Department of Health and Social Care announced that "all versions of ranitidine, including Zantac, had been quarantined after months of recalls. Doctors have been banned from prescribing the drugs until further notice, over fears they contain a cancer-causing chemical." Doctors in the UK as well as in the United States have been advised to switch their patients to other heartburn or antacid medications and to advise their patients to make lifestyle modifications such as improving one's diet to relieve the heartburn or acid reflux symptoms. Zantac attorneys offer a free consultation and no obligation to file a claim against the makers of Zantac heartburn acid-reflux medication due to stomach cancer side effects.
Users of Zantac over the counter anti-heartburn medication were shocked to find that the best-selling medicine has been removed from store shelves and also physicians have been requested by the US Food and Drug Administration (FDA) to no longer prescribe the drug. It does not look promising that Zantac and other drugs considered ranitidine will reappear any time soon. In October of 2019, US retail giant Walmart joined Walgreens, CVS, and Rite Aid in removing Zantac from store shelves. On April 1, 2020, the FDA demanded manufacturers withdraw all prescription and over-the-counter (OTC) ranitidine drugs (Zantac) from the market immediately over cancer worries and to further study the contaminant known as N-Nitrosodimethylamine (NDMA). The FDA has confirmed that NDMA can increase over time when the medicine is stored at higher than room temperatures resulting in increased and unsafe levels of the contaminate. The FDA also banned new or existing prescription of the anti-heartburn medication.
World health organizationa are advising Zantac patients worldwide should that high and unsafe levels of N-nitrosodimethylamine (NDMA) have been found by independent testing lab Valisure. The Daily Mail describes the findings more ominously as "N-nitrosodimethylamine (NDMA) contamination, NDMA used in gas and rocket fuel, has been deemed probably carcinogenic by the World Health Organisation (WHO)." In the US, NDMA is a substance commonly given to laboratory test animals to induce cancer tumors. The US FDA has presumably been aware of the presence of NDMA for years, however, previous tests found the carcinogen to be at levels thought to be safe. Valisure found levels 200-300 times the amounts that the FDA used as a safety benchmark.
Thousands of individual Zantac users have allegedly developed a variety of types of cancer from taking Zantac like stomach, bladder, intestinal, prostate, and breast cancer. People who are suffering from Zantac cancer, or the loved ones of those who have already died, have hired Zantac cancer lawyers to file claims joining others in Multi-District Litigation to avoid repetitively having to prove the science behind the levels of NDMA that have been in the drug and to streamline other pre-trial administrative proceedings.
Sources
More Recent Heartburn MedicineLawsuit News:
Lawyers for Zantac Heartburn Medicine Lawsuits
OnderLaw, LLC is a St. Louis personal injury law firm handling serious injury and death claims across the country. Its mission is the pursuit of justice, no matter how complex the case or strenuous the effort. The Onder Law Firm has represented clients throughout the United States in pharmaceutical and medical device litigation such as Pradaxa, Lexapro and Yasmin/Yaz, where the firm's attorneys held significant leadership roles in the litigation, as well as Actos, DePuy, Risperdal and others. The Onder Law Firm has won more than $300 million in four talcum powder ovarian cancer lawsuits in St. Louis. Law firms throughout the nation often seek its experience and expertise on complex litigation.