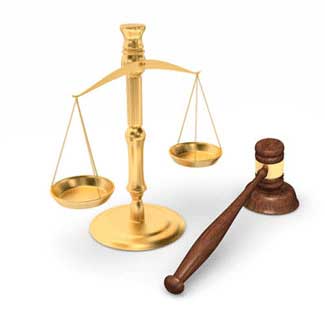 Lawsuits Are Being Considered By Heartburn Drug Cancer Victims
One by one, manufacturers of over the counter and prescription heartburn medication are recalling their products because they contain deadly amounts of a cancer-causing substance
Thursday, April 9, 2020 - Hundreds of lawsuits are being filed against, Sanofi, Boehringer Ingelheim Pharmaceuticals, and GlaxoSmithKline, the past and present makers of a popular anti-heartburn and antacid medication alleging that the regular, frequent, and long-term use of the drug to stop a condition commonly known as acid reflux, caused their cancer. In line with the litigation that is expected from individuals with various forms of heartburn drug cancer, the FDA is aggressively monitoring developments. On February 27, 2020, the FDA alerted patients and health care professionals to "American Health Packaging's voluntary recall of ranitidine tablets (150 mg), manufactured by Amneal Pharmaceuticals, LLC. The medicines are being recalled because they may contain unacceptable levels of N-nitrosodimethylamine (NDMA)." Attorneys representing families nationwide for Zantac heartburn medication cancer are offering a free consultation and no obligation to file a claim.
Bellwether trial dates are about to be scheduled and last week Daily Mail.co.uk published the story of a woman, Deborah Haskins, of Ridgeway, Virginia filing a lawsuit that alleges taking Zantac daily for years gave her cancer of the esophagus, the hollow passageway between the throat and the stomach. According to the Daily Mail, "Haskins is suing the drug's makers for batteary, for failing to warn consumers of the risks, committing fraud and having a design defect." Sanofi has admitted the drug's contamination and recalled over the counter Zantac and generic Zantac in October 2019. Since the recall drugstore chains including CVS and Walgreen have pulled Zantac and other generic versions of the heartburn drug ranitidine from store shelves. According to DM, the plaintiff has used the drug daily since 2005, however, there is no indication as to when she was first diagnosed with esophageal cancer. Haskin's lawsuit seeks an unknown amount for reimbursement of medical-related costs, loss of income, and loss of quality of life.
Esophageal cancer is a deadly and painful condition and like all cancer is best treated when diagnosed as early as possible. Cancer Center.com describes the early symptoms that anti-heartburn drug users should look out for as: "trouble swallowing, or dysphagia, that generally worsens over time. Unintentional weight loss. Chest pain or discomfort and hoarseness when speaking." Cancer.gov considers esophageal cancer as a condition that can in most case be managed if caught in its initial stages. "Esophageal cancer is a treatable disease, but it is rarely curable. The overall 5-year survival rate in patients amenable to definitive treatment ranges from 5% to 30%. The occasional patient with a very early disease has a better chance of survival."
N-nitrosodimethylamine (NDMA) is a carcinogen that is given to laboratory test animals to induce cancer. The connection between the substance and popular antacid brands was first discovered by drug testing company Valspar Pharmaceuticals, which warned the FDA that it had found dangerously high levels (three times the FDA limit) of " N-nitrosodimethylamine, or NDMA, a highly toxic carcinogen." Attorneys representing plaintiffs suing the drug manufacturers have stated that a 100-milligram tablet of Zantac 75 can be "the equivalent of smoking 30 packs of cigarettes."
More Recent Heartburn MedicineLawsuit News:
Lawyers for Zantac Heartburn Medicine Lawsuits
OnderLaw, LLC is a St. Louis personal injury law firm handling serious injury and death claims across the country. Its mission is the pursuit of justice, no matter how complex the case or strenuous the effort. The Onder Law Firm has represented clients throughout the United States in pharmaceutical and medical device litigation such as Pradaxa, Lexapro and Yasmin/Yaz, where the firm's attorneys held significant leadership roles in the litigation, as well as Actos, DePuy, Risperdal and others. The Onder Law Firm has won more than $300 million in four talcum powder ovarian cancer lawsuits in St. Louis. Law firms throughout the nation often seek its experience and expertise on complex litigation.