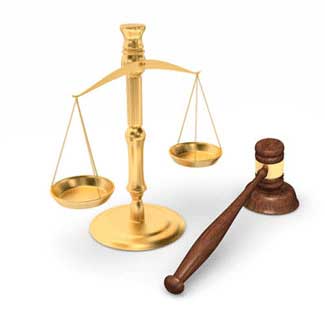 November Review of Important Zantac Cancer Developments
The last month has brought to light significant developments in the Zantac cancer situation
Wednesday, November 25, 2020 - For openers, more than 300 lawsuits against Sanofi, the maker of Zantac, have been consolidated in multidistrict litigation (MDL) to streamline repetitive pretrial and discovery procedures. 26 attorneys were selected to represent a diversified pool of plaintiffs young, old, experienced, and new. Lawsuits claim that Zantac contains high levels of NDMA that caused their cancer and Sanofi failed to warn them of the dangers they knew or should have known. Zantac Cancer Lawyers continue to interview potential clients that have used Zantac regularly for more than one year and have developed stomach, liver, bladder, colorectal, prostate, esophageal, kidney, pancreatic, and breast cancer or another form of cancer. If you have used Zantac and now have cancer, a Zantac cancer attorney can offer a no-obligation free case review before filing a claim.
In the meantime, yet another study was published by scientists testing ranitidine that points to not only does PPI medicines like Zantac, Prilosec, and Nexium lead to cancer, but they also may be the cause of Type-2 diabetes. According to Chemical Market Reports.com, scientists at Sun Yat-sen University in China conducted a 200,000 person study and have concluded, "people who have been consuming acid reflux drugs might be at a 24 percent higher risk of being diagnosed with type 2 diabetes. Experts have warned people saying that those who are taking proton pump inhibitors (PPI) are twice more likely to be diagnosed with type 2 diabetes." The study also found that the longer one has used Zantac, the higher the chances were of developing a disease.
Lastly, scientists at the Center for Disease Control (CDC) studying ranitidine to find the source of NDMA contamination are looking at drug manufacturing facilities in China and India. The CDC noted NDMA is found in high concentrations in the air, water, and land surrounding the Chinese manufacturing plants. One should also note that China and India have notoriously low industrial emission standards and that over 90% of the US drug supply chain comes from the two countries.
Looking forward, Canada, one of the world's largest consumers of anti-heartburn, acid reflux, and GERD medicine ranitidine, sold under the brand name Zantac, have taken steps to regulate the sale of the popular drug. According to Health Canada.org, any company wanting to sell ranitidine products in their country must "... test every batch of ranitidine product before releasing it and test it regularly throughout its shelf life; conduct more frequent testing if NDMA is detected within a certain range below the accepted limit, to enable faster detection of any increases in NDMA; conduct additional testing to evaluate the potential for NDMA formation under different storage conditions (e.g., above room temperature); and provide all of the above test data to Health Canada, along with any information to help further evaluate the potential formation of NDMA from ranitidine in the body." Such measures could be replicated in the United States allowing the medication to once again become available.
More Recent Heartburn MedicineLawsuit News:
Lawyers for Zantac Heartburn Medicine Lawsuits
OnderLaw, LLC is a St. Louis personal injury law firm handling serious injury and death claims across the country. Its mission is the pursuit of justice, no matter how complex the case or strenuous the effort. The Onder Law Firm has represented clients throughout the United States in pharmaceutical and medical device litigation such as Pradaxa, Lexapro and Yasmin/Yaz, where the firm's attorneys held significant leadership roles in the litigation, as well as Actos, DePuy, Risperdal and others. The Onder Law Firm has won more than $300 million in four talcum powder ovarian cancer lawsuits in St. Louis. Law firms throughout the nation often seek its experience and expertise on complex litigation.