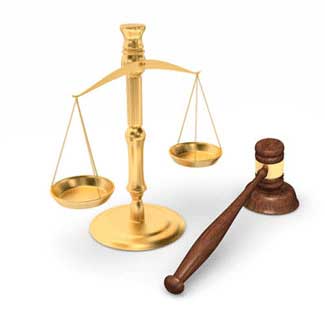 Online Testing Pharmacy May Have Saved Millions From Zantac Cancer
Companies like Sanofi, the maker of Zantac, do little or nothing to ensure their drug's safety after receiving initial FDA approval
Thursday, July 30, 2020 - Multi-National pharmaceutical company Sanofi has done a terrific job of taking the current Zantac cancer hysteria seriously. The company has, however, profited billions of dollars for over two decades without ever taking the trouble to investigate the ongoing safety of their drug. Once approved by the FDA, the company thought that they were no longer responsible for testing Zantac to confirm its safety. Thousands of Americans may have developed Zantac cancer as a result of taking the drug regularly. Many have filed lawsuits that allege Sanofi knew or had the responsibility to know and inform their customers of the risk. Even today, the company's concern about Zantac cancer is less than truthful. The official company statement as to whether or not one should be concerned about the safety risks associated with Zantac reads as follows: "At present, the FDA is not calling for individuals to stop taking Zantac. Sanofi is working closely with the FDA and other regulatory bodies to evaluate any potential safety risks associated with ranitidine products." Sanofi's quote of the FDA's stance on taking Zantac is untrue as the US health watchdog agency told consumers to not only to stop taking Zantac and other ranitidine drugs but to also destroy or dispose of the product they had on hand. "The FDA is sending letters to all manufacturers of ranitidine requesting they withdraw their products from the market. The FDA is also advising consumers taking OTC ranitidine to stop taking any tablets or liquid they currently have, dispose of them properly, and not buy more. Those who wish to continue treating their condition should consider using other approved OTC products." Zantac stomach cancer lawyer is offering a free consultation with no obligation to file a claim.
Sanofi's concerns for consumers developing Zantac cancer may not have surfaced at all had it not been for the efforts of online drug testing and dispensing pharmacy Valisure. The company recently found elevated levels of NDMA in Zantac tablets they tested and immediately filing a citizen's petition with the FDA to have the drug taken off the market. Sanofi complied immediately, and their action was followed by the FDA several weeks later. The Sanofi voluntary recall coincided with the company opening an investigation into Valisure's and the FDA's allegations. Rather than offer specific guidance to Zantac users left without their preferred antacid medicine, the company advises that Zantac patients consult a physician to show them the best way forward and to recommend alternatives.
Unfortunately for millions of heartburn sufferers, an alarming new study recently published in the American Journal of Gastroenterology looked at 86,000 people to determine whether or not taking popular anti-heartburn and acid reflux drugs increased their risk of contracting the Coronavirus, Covid19. "Among them, more than 53,000 reported abdominal pain or discomfort, acid reflux, heartburn or regurgitation, and answered questions about the medications they took to relieve those symptoms. Of those, more than 3,300 tested positive for COVID-19," according to Time.
More Recent Heartburn MedicineLawsuit News:
Lawyers for Zantac Heartburn Medicine Lawsuits
OnderLaw, LLC is a St. Louis personal injury law firm handling serious injury and death claims across the country. Its mission is the pursuit of justice, no matter how complex the case or strenuous the effort. The Onder Law Firm has represented clients throughout the United States in pharmaceutical and medical device litigation such as Pradaxa, Lexapro and Yasmin/Yaz, where the firm's attorneys held significant leadership roles in the litigation, as well as Actos, DePuy, Risperdal and others. The Onder Law Firm has won more than $300 million in four talcum powder ovarian cancer lawsuits in St. Louis. Law firms throughout the nation often seek its experience and expertise on complex litigation.