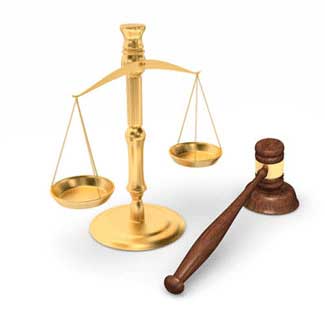 Pepcid Anti-Heartburn Drug Sought To Treat Covid19
Researchers suspect famotidine in Pepcid could be a protease-inhibitor and an effective anti-viral drug
Friday, May 8, 2020 - Good luck if you are trying to switch your antacid brand from FDA-recalled Zantac to the safer Pepcid to alleviate your heartburn and acid reflux. Researchers grappling with the Coronavirus are testing the antacid for its potential to mitigate the symptoms the Coronavirus and word has gotten out to consumers who have flocked to Walmart, CVS, and Rite Aid and have all but bought out existing stocks of the medication in the tri-state New York, New Jersey, and Connecticut areas. It is assumed that people who are hoarding the antacid are doing so speculating on increasing demand and also with having enough of the antacid on hand should they need it themselves. Consumers were advised to purchase Pepcid and other antacid medications that did not test positive for NDMA a naturally occurring but carcinogenic substance that is in Zantac and increases when the drug is stored at higher temperatures and/or when mixed with nitrates introduced by processed meats like hotdogs in the stomach. As many as 3 million nanograms of NDMA have been found in 150 mg Zantac samples when the FDA limit is less than 100, leading to a cancer panic and encouraging thousands of people with stomach, bladder, prostate, and other cancer to file lawsuits against Sanofi, the maker of Zantac. One lawsuit reported by About Lawsuits stated that the levels of cancer-causing NDMA found in Zantac tablets taken by Carl Williams and others were incredible. Williams has filed suit recently, "The complaint (PDF) was filed by Carl Williams in the U.S. District Court for the Middle District of Florida on May 1, indicating that exposure to "staggeringly high levels" of NDMA produced by ranitidine, the active ingredient in Zantac," according to the online court reporting website.
According to News 4 New York, Northwell Health Hospital is spearheading a trial to see if Famotidine, an active ingredient in heartburn drugs helps to alleviate Coronavirus symptoms. Wikipedia describes Famotidine as "a medication sold under the brand name Pepcid among others that decreases stomach acid production. It is used to treat peptic ulcer disease, gastroesophageal reflux disease, and Zollinger-Ellison syndrome. It is taken by mouth or by injection into a vein. It begins working within an hour." Zantac cancer lawsuits are represented by top national attorneys and offer a free consultation with no obligation to file a claim.
Hospital administrators interviewed for the story told Channel 4 News that 200 patients are part of a double-blind study and will receive an intravenous combination of famotidine and anti-malaria drug hydroxychloroquine while others will just receive famotidine. Hydroxychloroquine the same drug that was mentioned by the government's Coronavirus task force as being potentially promising yet has received countless negative media reports. The News said that famotidine was suspected as being effective in treating the Coronavirus in Chinese patients. Researchers are looking to famotidine to be a protease-inhibitor, a potential anti-viral agent. People are encouraged to avoid making a run to their local drugstore to pick up the drug but instead telephone their local hospital and sign up to be part of the study, the results of which will not be known for over one month.
More Recent Heartburn MedicineLawsuit News:
Lawyers for Zantac Heartburn Medicine Lawsuits
OnderLaw, LLC is a St. Louis personal injury law firm handling serious injury and death claims across the country. Its mission is the pursuit of justice, no matter how complex the case or strenuous the effort. The Onder Law Firm has represented clients throughout the United States in pharmaceutical and medical device litigation such as Pradaxa, Lexapro and Yasmin/Yaz, where the firm's attorneys held significant leadership roles in the litigation, as well as Actos, DePuy, Risperdal and others. The Onder Law Firm has won more than $300 million in four talcum powder ovarian cancer lawsuits in St. Louis. Law firms throughout the nation often seek its experience and expertise on complex litigation.