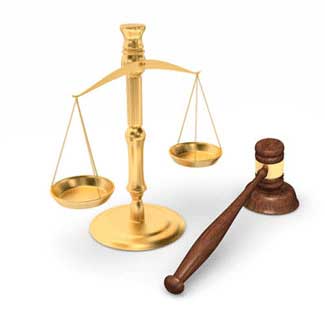 Potential Zantac Cancer Plaintiffs Should Organize Their Documents
The pace of Zantac Cancer lawsuits filings could increase in 2021, and plaintiffs should prepare now
Wednesday, December 9, 2020 - If you or a loved one have used Zantac regularly for more than a year and have developed cancer, you may wish to consult a Zantac Cancer Attorney to see if you qualify to file a claim. Hundreds of individuals have filed lawsuits against Sanofi, the maker of Zantac. These and future lawsuits are organized in multi-district litigation (MDL). MDL is not the same as a class action lawsuit as only certain pretrial procedures are standardized and streamlined to free the court of repeating certain procedures tens of thousands of times. Each plaintiff in MDL is treated individually based on his or her circumstances. Legal pundits think that there could be thousands of Zantac Cancer plaintiffs waiting for the bellwether trial to conclude for a signal to file their claims. The sooner one begins to get organized, the better. Bellweather trials may start in 2021. Potential plaintiffs should use this time to gather hospital, doctor, and pharmacy records that demonstrate taking Zantac and the medical treatments performed or scheduled allegedly as a result.
Zantac has been prescribed by doctors and also was available over-the-counter complicating record-keeping proving having taken the medicine. If one paid for Zantac with a credit or debit card, the monthly bank statement should reflect the purchase. Wise record keepers keep a daily journal of their purchases and expenses. DrugWatch.com advises people with cancer to request certain paperwork that doctors and pharmacists may possess. According to the publication, "Potential claimants have to prove they took Zantac or other ranitidine product. People who have a prescription can provide proof of prescription through medical records. But those who took over-the-counter Zantac must have a receipt and other evidence that shows they took the drug, such as a statement or doctor's note." A person's family's medical history is also useful if it shows no incidences of cancer. Dates of starting taking Zantac and the date of a cancer diagnosis are also important. If you can produce these documents, you should contact a Zantac Cancer Lawyer as you may qualify to file a claim for reimbursement of medical expenses, lost wages, loss of consortium in certain instances, and also compensation for pain and suffering. Sanofi is currently under investigation by government souces for allegedly lying to consumers about their knowledge of Zantac containing elevated levels of NDMA.
Over 15 million Americans relied on Zantac for relief of heartburn and acid indigestion before the company was forced to voluntarily recall the product in early 2020. This was followed by an FDA request of all manufacturers of ranitidine to withdraw all prescription and over-the-counter (OTC) medicines. Cancer fears were sparked earlier when online drug testing pharmacy Valisure discovered astronomically high levels of a contaminant known as N-Nitrosodimethylamine (NDMA) in Zantac and immediately filed a citizen's petition with the FDA.
More Recent Heartburn MedicineLawsuit News:
Lawyers for Zantac Heartburn Medicine Lawsuits
OnderLaw, LLC is a St. Louis personal injury law firm handling serious injury and death claims across the country. Its mission is the pursuit of justice, no matter how complex the case or strenuous the effort. The Onder Law Firm has represented clients throughout the United States in pharmaceutical and medical device litigation such as Pradaxa, Lexapro and Yasmin/Yaz, where the firm's attorneys held significant leadership roles in the litigation, as well as Actos, DePuy, Risperdal and others. The Onder Law Firm has won more than $300 million in four talcum powder ovarian cancer lawsuits in St. Louis. Law firms throughout the nation often seek its experience and expertise on complex litigation.