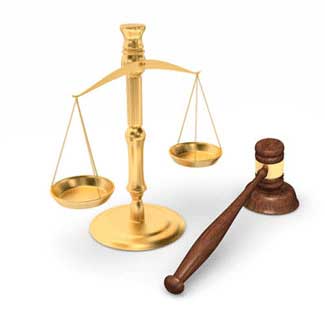 Recalls Accelerating For Heartburn, Blood Pressure, and Type 2 Diabetes Drugs Over Cancer Fears
All the signs point to manufacturing plants in China as the source of Zantac NDMA contamination.
Wednesday, November 4, 2020 - Influential mainstream media outlets are picking up on the news that certain popular blood pressure, heartburn, and diabetes drugs may be contaminated with a cancer-causing substance. Hundreds of brands of these drugs, the most noteworthy being Zantac, the world's best-selling heartburn and acid reflux medicine, have been recalled by the US Food and Drug Administration and are no longer available for sale. Fox News told readers yesterday that the leading maker of drugs that treat type-2 diabetes has pulled their product from the market over cancer fears. Fox reports, "Nostrum Laboratories Inc., the maker of Metformin, announced it is voluntarily recalling two lots of the medication - Metformin HCl Extended-Release Tablets, USP 750 mg - because the lots have been found to contain above-acceptable limits of nitrosamine, also known as NDMA, a "probable human carcinogen," per the recall announcement posted to the U.S. Food and Drug Administration's (FDA) website on Monday." Diabetic patients currently taking Metformin HCI should continue to do so but schedule an appointment immediately with their doctor to get a prescription for a safer alternative medication. Type 2 diabetes is the most common form of diabetes and is a condition where the body doesn't properly manufacture and process insulin to control blood sugar levels. Doctors recommend that most patients take a type 2 diabetes medicine in conjunction with living a healthier lifestyle and healthy eating and exercise to control the condition. Zantac cancer lawyers helping people nationwide, offer a free consultation and no obligation to file a claim.
Blood pressure medicines also are experiencing pressure to recall more brands given the growing concerns about NDMA contamination. Torrent Pharmaceuticals recently increased the recall of "Losartan Potassium Tablets USP and Losartan Potassium/hydrochlorothiazide tablets, which are used to treat hypertension, hypertensive patients with Left Ventricular Hypertrophy, and nephropathy in Type 2 diabetic patients," according to Fox.
The accelerated metformin recall is in line with a criminal investigation of French pharmaceutical giant Sanofi, the maker of Zantac. Sanofi has made billions in profits over the last decade and one half selling the popular over the counter antacid medicine that the company claimed was safe. Sanofi is under investigation by the US government for failing to warn consumers of what they knew about the presence of dangerously high levels of NDMA in their heartburn tablets. "The U.S. Department of Justice has opened an investigation into whether drugmakers including Sanofi SA failed to disclose to the federal government information about the potential presence of a probable carcinogen in the heartburn drug Zantac," according to Reuters. Thousands of Zantac users report they have developed cancer of the stomach, bladder, kidneys, esophagus, prostate, colon, and breast from using Zantac regularly for a year or more. Many have filed suit accusing Sanofi of failing to warn them of what they knew about elevated levels of NDMA. NDMA is a by-product of industrial manufacturing and can commonly be found in the air, water, and soil near where medicines sold to the US are manufactured.
More Recent Heartburn MedicineLawsuit News:
Lawyers for Zantac Heartburn Medicine Lawsuits
OnderLaw, LLC is a St. Louis personal injury law firm handling serious injury and death claims across the country. Its mission is the pursuit of justice, no matter how complex the case or strenuous the effort. The Onder Law Firm has represented clients throughout the United States in pharmaceutical and medical device litigation such as Pradaxa, Lexapro and Yasmin/Yaz, where the firm's attorneys held significant leadership roles in the litigation, as well as Actos, DePuy, Risperdal and others. The Onder Law Firm has won more than $300 million in four talcum powder ovarian cancer lawsuits in St. Louis. Law firms throughout the nation often seek its experience and expertise on complex litigation.