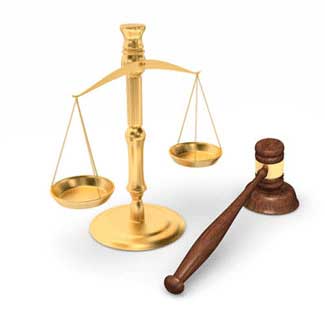 Sanofi May Have Had An Obligation To Know That Zantac Could Cause Cancer
How far can a pharmaceutical company rely on the ability of the FDA to watch over post-market health issues?
Thursday, September 24, 2020 - As thousands of plaintiffs with cancer come forward to allege that taking anti-heartburn and acid reflux medication Zantac caused their disease, people who are concerned about their health are demanding answers. Zantac users fear that they may be walking around with a ticking cancer time bomb within them due to cancer's ten to twenty-year latency period when they are asymptomatic. Zantac users should know that they should see their doctors and undergo Zantac cancer screening to try to detect the potentially survivable disease in its earliest possible stage. Zantac cancer attorneys offer a free no obligation consultation before filing a claim against Zantac makers Sanofi.
From a legal point of view, however, Zantac patients want to know what Zantac knew about the medicine's propensities to develop carcinogenic levels of NDMA when heated to a high temperature, and when did Sanofi, the maker of Zantac, know about it. Sanofi has argued that Valisure, the online medicine testing pharmacy that discovered Zantac causes cancer, may have created the problem by super-heating samples of Zantac and other drugs they tested. Overheating may be the likely cause of NDMA increasing since 100% of the Zantac tablets tested by Valisure tested positive. Blood pressure and diabetes medications tested by Valisure produced similar high NDMA results. NDMA overheating contamination may have begun at Chinese drug tablet manufacturing plants.
The issue remains what Sanofi knew or was obligated to know and failed to warn consumers.
A class-action lawsuit filed in New Jersey USA Federal Court and reported by Class Action.org, alleges that French pharmaceutical manufacturer Sanofi knew "for years" of Zantac contamination, and failed to warn consumers or US government, regulators. According to Class Action, "French pharmaceutical giant Sanofi is among the defendants in a proposed class-action lawsuit that claims the company fraudulently concealed the presence of the carcinogen N-nitrosodimethylamine (NDMA) in Zantac." Sanofi, to their credit, immediately stopped selling Zantac in North America and recalled existing stocks of the product. The move was followed up similarly by the US FDA. The FDA advised consumers to dispose of their remaining stock of all ranitidine (Zantac and other brands) that they may have on hand. Sanofi profited billions of dollars from selling Zantac without taking responsibility for ongoing testing that could have detected the NDMA acceleration problem years ago. Thousands of lives may have been lost or ruined due to stomach, bladder, intestinal, breast and other types of cancer that could have been avoided had Sanofi been more forthcoming. It is estimated that around 15 million Americans were taking Zantac at the time of the product recall.
If you or a loved one have developed cancer and have used Zantac regularly for years, you may wish to speak with a Zantac Cancer Lawyer to see if you qualify to file a claim. Zantac cancer lawsuits are being organized in multidistrict litigation to speed up litigation by avoiding repeating scientific testimony that is common in each case. In Multi-district litigation, each plaintiff's case remains separate and produces a unique result.
More Recent Heartburn MedicineLawsuit News:
Lawyers for Zantac Heartburn Medicine Lawsuits
OnderLaw, LLC is a St. Louis personal injury law firm handling serious injury and death claims across the country. Its mission is the pursuit of justice, no matter how complex the case or strenuous the effort. The Onder Law Firm has represented clients throughout the United States in pharmaceutical and medical device litigation such as Pradaxa, Lexapro and Yasmin/Yaz, where the firm's attorneys held significant leadership roles in the litigation, as well as Actos, DePuy, Risperdal and others. The Onder Law Firm has won more than $300 million in four talcum powder ovarian cancer lawsuits in St. Louis. Law firms throughout the nation often seek its experience and expertise on complex litigation.