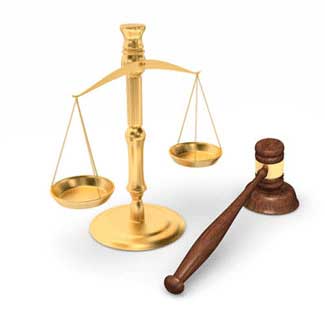 Sanofi Under Criminal Investigation By The US Department of Justice For False Claims Act Violations
Sanofi has a history of bribery and other corrupt business practices
Thursday, October 29, 2020 - Paris-based pharmaceutical company Sanofi is being accused by hundreds of plaintiffs across the United States with failing to warn them of what they knew or had an obligation to know about Zantac, the world's leading heartburn and acid reflux medicine, containing dangerously high levels of N-Nitrosodimethylamine (NDMA), a substance proven to cause cancer. NDMA is a byproduct of industrial production and is found commonly in the air, water, and soil around manufacturing plants. Zantac NDMA contamination is suspected to most likely have occurred in China and India, where the ingredients that make up Zantac and other medicines like those taken for blood pressure problems and Type-2 diabetes are manufactured. People blame the regular and long-term use of Zantac for allegedly causing a variety of cancer including stomach, bladder, and prostate cancer. If you have used Zantac regularly for more than one year you should speak with a Zantac Cancer Lawyer and possibly file a claim for monetary compensation for your related expenses. Zantac has been less than forthcoming in the past and US government officials suspect the company has not been truthful about its prior knowledge of Zantac NDMA levels.
Sanofi, the maker of Zantac, the world's best-selling heartburn, and acid reflux medicine, is currently under criminal investigation by the US Department of Justice (DOJ) for failing to warn doctors and patients about the dangers of developing cancer from using the medicine. Sanofi is being accused of violating the False Claims Act by failing to disclose information about the potential presence of NDMA. According to the Securities and Exchange Commission: " The Department of Justice (and the U.S. Attorney's Office for the Eastern District of Pennsylvania) launched an investigation into whether Sanofi and GlaxoSmithKline failed to report information about a potential carcinogen to the federal government. (Sanofi) ... received civil investigative demands from the Justice Department seeking information on NDMA, an organic chemical used in versions of the common heartburn drug ranitidine, also known by the brand name as Zantac."
In 2018, Sanofi was forced to pay $25 million to settle SEC charges that the company bribed several government officials in countries in the middle east. According to the SEC "the (bribery) schemes spanned multiple countries and involved bribe payments to government procurement officials and healthcare providers to be awarded tenders and to increase prescriptions of its products." On April 1, 2020, the US Food and Drug Administration (FDA) recalled all products made from ranitidine, including Zantac out of fear the drug could be contaminated with excessively high levels of NDMA.
Ranitidine (Zantac) is a heartburn medicine of type H2 histamine blocker that attempts to block the production of stomach acid. According to the Mayo Clinic, "Histamine H2-receptor antagonists, also known as H2-blockers, are used to treat duodenal ulcers and prevent their return. The medicine is also used to treat gastric ulcers and for some conditions, such as Zollinger-Ellison disease, in which the stomach produces too much acid."
More Recent Heartburn MedicineLawsuit News:
Lawyers for Zantac Heartburn Medicine Lawsuits
OnderLaw, LLC is a St. Louis personal injury law firm handling serious injury and death claims across the country. Its mission is the pursuit of justice, no matter how complex the case or strenuous the effort. The Onder Law Firm has represented clients throughout the United States in pharmaceutical and medical device litigation such as Pradaxa, Lexapro and Yasmin/Yaz, where the firm's attorneys held significant leadership roles in the litigation, as well as Actos, DePuy, Risperdal and others. The Onder Law Firm has won more than $300 million in four talcum powder ovarian cancer lawsuits in St. Louis. Law firms throughout the nation often seek its experience and expertise on complex litigation.