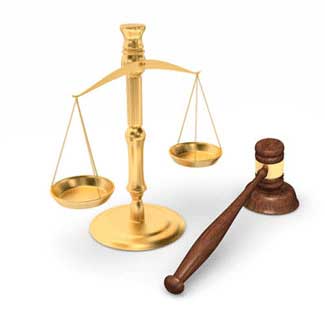 Scientific Experts Hired By Plaintiffs May Uncover The Reason Zantac Allegedly Causes Cancer
There is still no definitive answer as to why NDMA increases and makes Zantac so dangerous
Tuesday, December 1, 2020 - Last year the Food and Drug Administration (FDA) recalled all ranitidine products such as Zantac from the market over fears the drug could cause cancer. Heartburn and acid reflux sufferers are scratching their heads trying to figure out why they can no longer find heartburn relief medicine of choice. They are not alone. It has been nearly a year, and no information has been forthcoming by scientists studying the Zantac ranitidine cancer catastrophe underway that would identify the source of the contamination. The same three potential sources of NDMA contamination are as valid today as they have ever been. Those sources are that NDMA increases in certain medicine when the product is stored at higher than room temperatures, increases when the drug interacts with nitrates in the stomach from meat preservatives, and NDMA increases from contamination at overseas manufacturing facilities in China and India from industrial waste dumped into the air, soil, and water. Zantac cancer attorneys offer a free consultation and no obligation to file a claim.
To date, there is no definitive answer as to exactly what caused levels of NDMA to increase to thousands of times the levels deemed acceptable by the FDA. All we know for sure is that lawsuits are being filed by people that took Zantac and have developed cancer of the stomach, bladder, prostate, and other forms of cancer, against Sanofi, the maker of Zantac, for failing to warn us of the dangers the drug presented. The FDA and other scientists are researching the potential reasons for NDMA increase, however, the answers may come from the Department of Justice that has launched a criminal investigation of Sanofi for allegedly lying about what they knew about NDMA and when they knew it.
Sanofi earned billions of dollars in revenue from selling Zantac for over two decades and one class-action lawsuit claims they knew the product could cause cancer. Class Action.org tells readers that, "French pharmaceutical giant Sanofi is among the defendants in a proposed class-action lawsuit that claims the company fraudulently concealed the presence of the carcinogen N-nitrosodimethylamine (NDMA) in Zantac." FDA News is focused on reporting the criminal charges that could be brought against Sanofi for fraud when they willfully concealed important NDMA health information from government regulators. "Sanofi and GlaxoSmithKline announced in Security Exchange Commission (SEC) filings that the Department of Justice and the U.S. Attorney's Office for the Eastern District of Pennsylvania have opened an investigation into their reporting of potentially contaminated Zantac (ranitidine)," according to FDA News. When the results of the investigation are made public we may get a better idea where Zantac Cancer comes from.
Also, hundreds of plaintiffs are hiring scientific experts to analyze NDMA in Zantac and come up with the reason for its increase. Expert testimony may be the best hope of finding the reason why NDMA increases in Zantac to carcinogenic levels, and also may imply or prove that scientists at Sanofi had to have known about the presence of elevated levels of NDMA.
More Recent Heartburn MedicineLawsuit News:
Lawyers for Zantac Heartburn Medicine Lawsuits
OnderLaw, LLC is a St. Louis personal injury law firm handling serious injury and death claims across the country. Its mission is the pursuit of justice, no matter how complex the case or strenuous the effort. The Onder Law Firm has represented clients throughout the United States in pharmaceutical and medical device litigation such as Pradaxa, Lexapro and Yasmin/Yaz, where the firm's attorneys held significant leadership roles in the litigation, as well as Actos, DePuy, Risperdal and others. The Onder Law Firm has won more than $300 million in four talcum powder ovarian cancer lawsuits in St. Louis. Law firms throughout the nation often seek its experience and expertise on complex litigation.