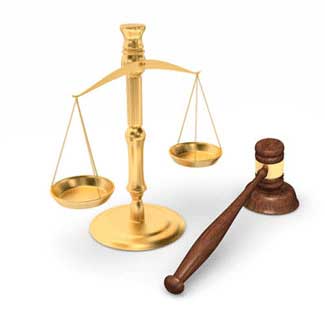 Studies Find NDMA Increases For More Reasons Than High Temperatures Alone
Cancer-causing NDMA may increase when Zantac is stored at high temperatures, high humidity, and exposure to the air
Monday, August 24, 2020 - Thousands of lawsuits have been filed in state courts around the USA, and thousands more are expected by individuals that have cancer allegedly from taking ranitidine (Zantac) regularly for many years. The core scientific issue that the lawsuits have in common is how NDMA, a known carcinogen, may have developed. The US Food and Drug Administration as well as many independent scientific agencies around the world are now testing the substance to try and come up with answers. Zantac cancer attorneys representing Americans in the US offer a free consultation and no obligation to file a claim.
Knowing the cause of increasing NDMA levels in popular medications is not only important for pending litigation but also to alert the world of a potential health crisis. In that regard, Zantac ranitidine NDMA problems are not unique. There is a possibility that many more medications have the same problem as Zantac. Online testing pharmacy Valisure has already found alarmingly high levels of NDMA in blood pressure medicines, heartburn, and acid reflux medicines, and also metformin, the go-to treatment for type-2 diabetes. Cases to date filed against Sanofi, the maker of Zantac, have been consolidated into multidistrict litigation (MDL), to be evaluated in the U.S. District Court for the Southern District of Florida by U.S. District Judge Robin L. Rosenberg to organize discovery and pretrial proceedings. As such, the scientific facts about Zantac causing cancer are of utmost importance.
The most recent paper regarding the science surrounding Zantac NDMA cancer was test results by Japan's Chemical and Pharmaceutical Bulletin. The study looked at the effects of storing ranitidine at high temperatures had on the development of NDMA and found that high temperatures increased NDMA levels by as much as 5 to 10 times above the FDA's allowable limit. According to JStage Japan, other factors could also cause NDMA to accelerate, and that high temperatures increase the levels of nitrite, a carcinogen found in processed meats. "A forced-degradation study under the stress condition (60 degrees Celsius for one week) strongly suggested that environmental factors such as moisture and oxygen are involved in the formation of NDMA in ranitidine formulations," according to CPB.
The plaintiffs suing Sanofi alleged that the drugmaker had an obligation to know and to warn consumers of the ongoing health ramifications of their drug, regardless of how or who caused NDMA to increase. Zantac plaintiffs suffer from many types of cancer from the stomach, bladder, and esophageal to prostate and breast cancer.
Sanofi is under investigation by the US Department of Justice (DOJ) which thinks Sanofi may have lied to the public about what they knew about Zantac cancer. Since the late 1980s, Sanofi, the maker of Zantac (ranitidine), has earned billions of dollars from the sale of Zantac, the world's most popular brand of heartburn and acid reflux medication. The company voluntarily recalled Zantac in North America when online testing pharmacy Valisure reported elevated levels of NDMA, a known carcinogen, to the US Food and Drug Administration. About one month later, the FDA recalled all brands of ranitidine and told consumers to stop using the medicine and to dispose of any they had. NDMA had been found in many food items in the past and was considered safe in small amounts.
More Recent Heartburn MedicineLawsuit News:
Lawyers for Zantac Heartburn Medicine Lawsuits
OnderLaw, LLC is a St. Louis personal injury law firm handling serious injury and death claims across the country. Its mission is the pursuit of justice, no matter how complex the case or strenuous the effort. The Onder Law Firm has represented clients throughout the United States in pharmaceutical and medical device litigation such as Pradaxa, Lexapro and Yasmin/Yaz, where the firm's attorneys held significant leadership roles in the litigation, as well as Actos, DePuy, Risperdal and others. The Onder Law Firm has won more than $300 million in four talcum powder ovarian cancer lawsuits in St. Louis. Law firms throughout the nation often seek its experience and expertise on complex litigation.