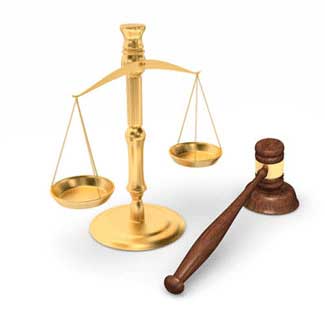 Study Finds Ranitidine (Zantac) May Be Inherently Unstable
A scientific study conducted in the United Kingdom has concluded that ranitidine is inherently unstable and breaks down gradually
Monday, December 21, 2020 - Ranitidine, the chemical compound that makes up popular anti-heartburn and acid reflux medicines, appears to be unstable and could increase to cancer-causing levels. That could be the reason that heartburn drugs like Zantac contain elevated levels of NDMA, a known carcinogen. In a study reported by the medical journal Organic Process Research & Development and co-sponsored by U.K. researchers and Galaxo Smithkline, "The root cause analysis suggested that the presence of NDMA results from a slow degradation of the ranitidine molecule. Analysis using suitably isotopically labeled ranitidine hydrochloride confirmed the formation of NDMA solely from an intermolecular reaction of ranitidine hydrochloride without the involvement of impurities. Factors that influence the rate of degradation include heat, humidity, and the crystal morphology of ranitidine hydrochloride with the material exhibiting a columnar habit showing a slower rate of degradation." The findings confirm the suspicions of those at online testing pharmacy Valisure where elevated levels of NDMA was first discovered, that high temperatures and ranitidine's mixing with nitrates in the stomach could be the cause of NDMA elevation. Other scientists think that NDMA contamination could be occurring at the site of unregulated overseas manufacturing plants in China and India. Zantac Antacid cancer lawsuit attorneys have a long track record of success, winning major cases against multinational pharmaceutical corporations on behalf of American families harmed by negligence and corporate greed.
The ranitidine breaking down findings have not been confirmed or denied by those at the Food and Drug Administration. The agency has come under fire recently for failing to test and monitor Zantac and other heartburn drugs for over two decades, or until forced to do so by public pressure. Online drug testing pharmacy Valisure.com found high levels of N-nitrosodimethylamine (NDMA) in Zantac tablets and reported their findings to the FDA in September of 2019. N-nitrosodimethylamine (NDMA) is a deadly contaminate by-product of industrial production and a carcinogenic substance. The FDA had been aware that Zantac and other medicine tablets contained NDMA, but in levels under 96 nanograms thought to be safe. Valisure's found levels of NDMA that were tens of tens of thousands of times greater and immediately filed a citizen's petition with the FDA. The FDA issued an immediate recall of all ranitidine products. High blood pressure medicines and metformin, a medication used by millions of type-2 diabetes sufferers, were also recalled.
Both the FDA and Sanofi, the maker of Zantac, are suspected of dropping the ball and failing to monitor ranitidine. Sanofi is under federal investigation to determine if they lied about knowing that the medicine could break down and become carcinogenic. Lawsuits are being filed on behalf of people that have developed a wide variety of types of cancer like stomach, bladder, and esophageal cancer. Individuals that have taken Zantac regularly for many years are urged to see their doctor for cancer testing. The disease has a decades-long latency period before the symptoms appear. If you or a loved one have taken Zantac regularly for many years, you may qualify to file a claim against Sanofi for failing to warn about what they knew or were expected to know about Zantac Cancer.
More Recent Heartburn MedicineLawsuit News:
Lawyers for Zantac Heartburn Medicine Lawsuits
OnderLaw, LLC is a St. Louis personal injury law firm handling serious injury and death claims across the country. Its mission is the pursuit of justice, no matter how complex the case or strenuous the effort. The Onder Law Firm has represented clients throughout the United States in pharmaceutical and medical device litigation such as Pradaxa, Lexapro and Yasmin/Yaz, where the firm's attorneys held significant leadership roles in the litigation, as well as Actos, DePuy, Risperdal and others. The Onder Law Firm has won more than $300 million in four talcum powder ovarian cancer lawsuits in St. Louis. Law firms throughout the nation often seek its experience and expertise on complex litigation.