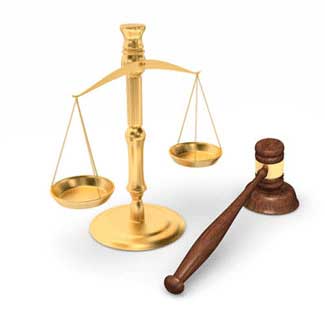 The Failure To Oversee Chinese Drug Manufacturing May Have Led To Zantac Cancer Contamination
The Food and Drug Administration is understaffed and incapable of providing adequate oversight regarding the safety of Chinese drug manufacturing
Monday, November 16, 2020 - Experts are in the process of determining the potential causes of elevated levels of N-Nitrosodimethylamine (NDMA) in heartburn, blood pressure, and diabetes medicines. NDMA is a proven carcinogen and is given to laboratory animals to induce cancer tumors to be studied. NDMA is also a byproduct of producing rocket fuel and the industrial manufacturing process. Sanofi, the maker of Zantac, is under federal investigation for allegedly lying to government regulators and the public about what they knew decades ago about NDMA contamination. Online drug testing pharmacy Valisure found levels of NDMA in Zantac thousands of times greater than the FDA's allowable limit of 96 nanograms per capsule. Hundreds of people with stomach, bladder, intestinal, and many other forms of cancer have hired a Zantac Cancer Lawyer and filed suit against Sanofi. Thousands of more alleged Zantac cancer victims may follow in 2021 once the cause of NDMA contamination is fully understood.
The three suspected causes of the contamination are storing the drugs at higher than room temperatures, the interaction with nitrates in the stomach, and contamination at manufacturing facilities in China. Of all of the three suspects, lax purity and testing protocols at Chinese manufacturing facilities may be the most plausible reason for causing elevated levels of NDMA in Zantac ranitidine and other medicines. Over 90% of the ingredients that make up the drugs Americans take are manufactured in China and to a lesser extent India. Blood pressure, heartburn, and diabetes medicines are made from ingredients produced in China at facilities in or around industrial manufacturing plants that spew pollutants and toxins freely into the environment. NDMA is in the air, water, and soil nearby these plants. American retailers Walmart, Walgreens, CVS, and Rite Aid have all stopped selling and removed Zantac from the market over fears that carcinogenic levels of NDMA may have contaminated the product and could cause cancer.
US News and World Report (USN) suspect Chinese manufacturing facilities as the most likely source of NDMA contamination. "Lax safety standards and FDA oversight at plants in those two countries have allowed these drugs - and likely countless more we don't know about - to become contaminated and endanger patients. China and India now manufacture about 80% of the drugs consumed in the U.S. This figure understates China's dominance because many of the active ingredients in the Indian manufactured drugs come from China," the magazine reports. When inspecting Chinese pharmaceutical manufacturing facilities in 2017, FDA inspectors found, "found rust, deteriorating equipment, ignored consumer complaints, testing anomalies and potential contamination," according to USN. "Other Chinese drug manufacturing facilities were cited by the FDA last year (2016) for inadequate cleaning and maintenance procedures, unlocked and improper recording formulas, and inadequate testing, among other violations." If you or a loved one used Zantac regularly and for more than one year you should contact a Zantac Cancer Lawyer for a no-cost, no-obligation consultation.
More Recent Heartburn MedicineLawsuit News:
Lawyers for Zantac Heartburn Medicine Lawsuits
OnderLaw, LLC is a St. Louis personal injury law firm handling serious injury and death claims across the country. Its mission is the pursuit of justice, no matter how complex the case or strenuous the effort. The Onder Law Firm has represented clients throughout the United States in pharmaceutical and medical device litigation such as Pradaxa, Lexapro and Yasmin/Yaz, where the firm's attorneys held significant leadership roles in the litigation, as well as Actos, DePuy, Risperdal and others. The Onder Law Firm has won more than $300 million in four talcum powder ovarian cancer lawsuits in St. Louis. Law firms throughout the nation often seek its experience and expertise on complex litigation.