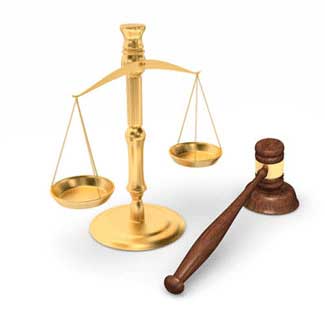 The FDA May Require Stricter Regulation of Foreign Drug Manufacturers
NDMA contamination may be occurring at the foreign sources where once-popular heartburn drugs like Zantac are manufactured
Friday, May 29, 2020 - Popular anti-heartburn drugs have been the target of Valisure pharmacy finding high levels of cancer-causing NDMA in them and reported the incident to the US Food and Drug Administration (FDA). In response, the FDA ordered; "all ranitidine medications, sold under the brand name Zantac, taken off store shelves immediately. The order is tied to concerns that the medication may contain a cancer-causing chemical that's also been detected in certain blood pressure medications," according to Health Line.com. In addition to heartburn, acid reflux, and blood pressure medications, the FDA just announced that dangerously elevated levels of NDMA in metaform, a best-selling diabetic drug, were reported to the government health watchdog agency. Metaform is used to treat the initial stages of Type 2 diabetes. The Decan Herald cited Bloomberg as anticipating a metiform recall as early as next week. The reports to the FDA were made by online drug testing pharmacy Valisure, the same company responsible for the Zantac NDMA cancer discoveries. Valisure found elevated levels of NDMA in samples of metaform manufactured by eleven different companies. Previously, "Chinese company Zhejiang Huahai Pharmaceuticals agreed to stop distributing its active ingredient used to make valsartan, a generic blood pressure medicine, because of NDMA contamination," it was reported by Biopharmadive.
The recent revelations and drug recalls have stoked fear in millions of Americans that have come to rely on the over the counter and prescription medications to alleviate their heartburn, blood pressure, and now diabetes. Patients have been greeted by empty spaces on store shelves and doctors are required to stop prescribing Zantac and other drugs. Hundreds of cancer sufferers have filed lawsuits seeking compensation from Sanofi, the maker of Zantac and other drug companies. All this is causing speculation that the FDA may not be doing the job required of them and that stricter regulations are needed. BioPharmaDive.com wrote that finding NDMA in such a wide variety of best-selling drugs" has raised concerns about the FDA's ability to ensure quality manufacturing at the foreign plants where these drugs are typically made." Zantac lawsuit attorneys are offering a no obligation, free consultation to families and individuals suffering from cancer due to taking Zantac for heartburn relief.
NDMA contamination at the source of foreign manufacturers may be a new cause of concern for researchers that are looking for reasons why NDMA levels that were once thought to be safe are accelerating out of control to carcinogenic levels hundreds of times greater than what the FDA believed to be safe for human consumption. It is currently understood that increases in storage temperatures of the drug are the most likely cause of the contamination followed by the chemical's interaction with nitrite meat preservatives in the stomach. NDMA was thought by the FDA to be at safe levels but Valisure has found the carcinogen at levels thousands of times higher than acceptable resulting in people suffering from stomach, bladder, prostate, and a variety of other cancers contacting a Heartburn Drug Cancer lawyer and filing a claim for monetary compensation.
More Recent Heartburn MedicineLawsuit News:
Lawyers for Zantac Heartburn Medicine Lawsuits
OnderLaw, LLC is a St. Louis personal injury law firm handling serious injury and death claims across the country. Its mission is the pursuit of justice, no matter how complex the case or strenuous the effort. The Onder Law Firm has represented clients throughout the United States in pharmaceutical and medical device litigation such as Pradaxa, Lexapro and Yasmin/Yaz, where the firm's attorneys held significant leadership roles in the litigation, as well as Actos, DePuy, Risperdal and others. The Onder Law Firm has won more than $300 million in four talcum powder ovarian cancer lawsuits in St. Louis. Law firms throughout the nation often seek its experience and expertise on complex litigation.