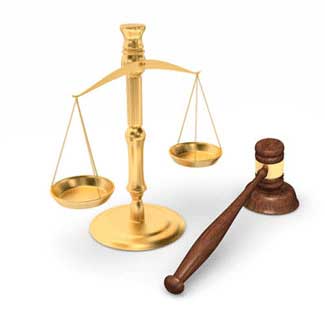 The Legal Process Has Started To Grind Against Heartburn Drug Manufacturers and Others
Product liability and wrongful death lawsuits are being filed accusing companies involved in manufacturing and distributing ranitidine drugs
Wednesday, June 24, 2020 - Hundreds of lawsuits have been filed against a multitude of pharmaceutical and retail companies along the supply chain that includes heartburn and acid reflux medication Zantac, alleging that sufferers that took the over the counter and prescription medicine regularly and for a long time caused them to develop stomach, bladder, esophageal, pancreatic, prostate, breast and a host of other types of cancer. The legal wheels have begun to turn as individual and class action lawsuits are forming. Initial administrative and investigative processes are underway. All that is missing at this point is the one blockbuster jury decision awarding monetary compensation and punitive damages in the hundreds of millions of dollars to ignite media attention and public awareness that individuals may have been the victim of the corporate violations of strict products liability, negligence, breach of warranty, loss of consortium, and wrongful death. If you or a loved one have developed cancer and have taken Zantac or another heartburn or diabetic drug regularly for a long time, you may want to consider speaking with a Zantac Cancer Attorney to see if you can file a claim.
According to PR Newswire, an 18-month discovery process has begun for a class-action lawsuit filed recently alleging that several drug manufacturers and retailers have violated the RICO and the Magnuson-Moss Warranty Act, false advertising and consumer protection statutes and have made billions of dollars of profits knowing that Zantac (ranitidine) medicine used to treat common heartburn and acid reflux conditions caused a variety of cancers when used as directed. PR Newswire.com reported that 238 plaintiffs have formed the class action lawsuit targeting "four brand manufacturers, Boehringer Ingelheim Pharmaceuticals, Inc. ("BI"), GlaxoSmithKline ("GSK"), Pfizer and Sanofi, the Master PI Complaint names 33 generic manufacturers, 4 distributors, 25 retailers, and 3 repackagers as defendants." The lawsuit alleges that the manufactures knew or should have known that the levels of NDMA could increase above the levels the FDA considers safe when exposed to high heat, nitrates in the stomach, and also from being contaminated during the overseas manufacturing process that the FDA has difficulty in monitoring. Sanofi, the maker of Zantac issued a voluntary recall that was followed by the FDA pulling all ranitidine products that tested for high NDMA levels. The deadline for the defendants to answer for the allegations or to file a motion for dismissal is August 23, 2020.
The heartburn product recall comes after blood pressure medication was tested and found to have elevated NDMA levels. Since then, diabetic drug metformin, a type of SGLT2 sodium-glucose transport drug has been found to contain high levels of NDMA. NDMA is a byproduct of manufacturing rocket fuel and is given to laboratory test animals to induce tumors for study. Online testing pharmacy Valisure was the first to come forward with their knowledge of Zantac, the world's best-selling brand of heartburn medication, testing positive for high and potentially harmful levels of NDMA.
More Recent Heartburn MedicineLawsuit News:
Lawyers for Zantac Heartburn Medicine Lawsuits
OnderLaw, LLC is a St. Louis personal injury law firm handling serious injury and death claims across the country. Its mission is the pursuit of justice, no matter how complex the case or strenuous the effort. The Onder Law Firm has represented clients throughout the United States in pharmaceutical and medical device litigation such as Pradaxa, Lexapro and Yasmin/Yaz, where the firm's attorneys held significant leadership roles in the litigation, as well as Actos, DePuy, Risperdal and others. The Onder Law Firm has won more than $300 million in four talcum powder ovarian cancer lawsuits in St. Louis. Law firms throughout the nation often seek its experience and expertise on complex litigation.