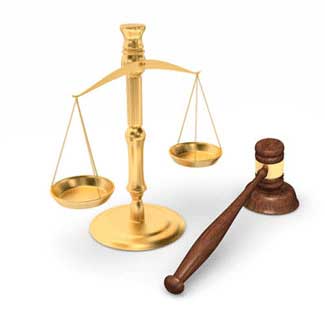 Valisure CEO Infers Ranitidine (Zantac) May Be Unstable And Degrade On Its Own
The Food And Drug Administration may have failed to identify Ranitidine degradation because of the overseas drug manufacturing process
Monday, January 18, 2021 - Expert witnesses like Valisure's CEO may carry the day when Zantac NDMA Cancer trials start next year. Experts continue to be baffled and have failed for over one year to identify the causes of Zantac's NDMA contamination. Valisure online testing pharmacy CEO is certain to be called to be an expert witness for plaintiffs suing Sanofi, as it was his company that first discovered excessive levels of NDMA, a known carcinogen, in Zantac sold over the counter and by prescription. Valisure's CEO David Light testified before the Senate Finance Committee recently about the company's discoveries and the methods the company uses among many other topics. CEO Light explained to lawmakers his company's concerns that drug quality standards may have declined because such a high percentage of drugs are made in China and overseas and escape FDA scrutiny. "Valisure tests medications for correct dosage, major inactive ingredients, proper dissolution, and the presence of carcinogens such as N-Nitrosodimethylamine (NDMA). Currently, we reject over 10% of on-market medication batches based on these testing standards. With roughly 80 percent of ingredients in U.S. medications manufactured in India and China, medication quality is constantly called into question," according to Light. Zantac cancer lawyers are now interviewing potential clients that have used the drug and now have cancer.
Mr. Light more recently told MedPageToday that further testing of Zantac has led his company to believe that Zantac may not be contaminated with NDMA, but instead, turn into NDMA by itself. "The generic Zantac that's being shelved across the country isn't necessarily "contaminated" with N-nitrosodimethylamine (NDMA); rather, the carcinogen may stem from the breakdown of the ranitidine molecule, according to online pharmacy Valisure." Light continued: "The fundamental problem is that it's an unstable molecule," David Light, CEO of Valisure, told MedPage Today. "The drug itself can directly degrade and form, with very high efficiency, NDMA."
Other potential sources of NDMA contamination have been theorized to be storing the drug at higher than normal temperatures, or the drug's interactions with stomach nitrates after eating processed meats and other spicy foods. Zantac was removed from the market early in 2020 by Sanofi, the maker of Zantac. The move was followed on April 1, 2020, when the Food and Drug Administration recalled all ranitidine products. Zantac was the leading brand of heartburn and antacid medicine at the time and had over 15 million annual customers.
Legal action has started against Sanofi. More than 500 individuals who allege taking Zantac regularly and consistently for over one year has to lead them to develop cancer. Plaintiffs claim to have developed cancer of the "bladder; breast; colorectal/intestinal; esophageal; gastric; kidney; liver; lung; pancreatic; and prostate," according to a brief filed with Judge Robin L Rosenberg presiding over multidistrict litigation (MDL) is proceeding in the United States District Court in the State of Florida.
More Recent Heartburn MedicineLawsuit News:
Lawyers for Zantac Heartburn Medicine Lawsuits
OnderLaw, LLC is a St. Louis personal injury law firm handling serious injury and death claims across the country. Its mission is the pursuit of justice, no matter how complex the case or strenuous the effort. The Onder Law Firm has represented clients throughout the United States in pharmaceutical and medical device litigation such as Pradaxa, Lexapro and Yasmin/Yaz, where the firm's attorneys held significant leadership roles in the litigation, as well as Actos, DePuy, Risperdal and others. The Onder Law Firm has won more than $300 million in four talcum powder ovarian cancer lawsuits in St. Louis. Law firms throughout the nation often seek its experience and expertise on complex litigation.