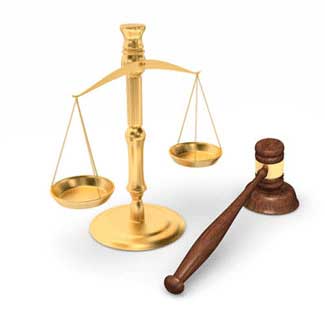 Walmart And CVS Are Co-Defendants in Ranitidine (Zantac) Cancer Lawsuits
Brand names of drugs offer no greater assurance of quality than the generic competition sold over the counter
Wednesday, February 17, 2021 - Ironically, consumers have always thought that it was worth paying more for a product with a brand name because it was assumed to be of better, more consistent quality than a cheap, generic knock-off. Brand name drugs of all types intended to treat high blood pressure, heartburn, and diabetes are more expensive because of the quality control a large company employs. After all, when health is concerned, paying a few more dollars is not a big deal. Today, consumer trust in product branding has been destroyed. Huge companies like Johnson & Johnson, Sanofi, and others have sold products like baby powder and heartburn medication to consumers that allegedly has caused them great harm. Brand name drugs are proving to be no more safer or effective than the generic versions. The users of Zantac, the world's most trusted brand of heartburn and acid reflux medicine, for example, may have been contaminated with high levels of NDMA, a known carcinogen. For decades Sanofi, the maker of Zantac looked the other way and failed to tell government regulators or the public in general what they knew of the cancer-causing agent within Zantac. Thousands of individuals are expected to seek the counsel of Zantac Cancer Lawyers to help them file a claim against Sanofi for their negligence. Not only are big brand name companies being held accountable, but also retailers, drug stores, and pharmacies that sold generic versions of the drug ranitidine of which Zantac is a brand.
According to AboutLawsuits (AL), a class action lawsuit exists filed by attorneys for two individuals that claim that generic ranitidine caused them to develop cancer. The lawsuits names Perrigo Research and retailers CVS and Walmart Stores as co-defendants. The lawsuit alleges that "This is a class action lawsuit regarding Perrigo's manufacturing and distribution, and Defendants CVS and Walmart's sale of, ranitidine-based over-the-counter medications that contain dangerously high levels of N-nitrosodimethylamine ("NDMA"), a carcinogenic and liver-damaging impurity, "according to AL. NDMA has proven to be a potent carcinogen and a by-product of manufacturing rocket fuel. NDMA is also given to laboratory animals to induce tumors. According to the legal filing, "Exposure to NDMA can cause liver damage and cancer in humans. NDMA is a probable human carcinogen, and animal studies have shown that "exposure to NDMA has caused tumors primarily of the liver, respiratory tract, kidney and blood vessels." Defendants Walmart and CVS marketed the generic ranitidine products as safe and effective according to allegations.
On April 1, 2020, the US Food and Drug Administration issued a recall of all types of ranitidine after dangerously high levels of NDMA were discovered by online drug testing pharmacy Valisure. Valisure found levels of NDMA many thousands of times greater than the 96 nanograms (NGS) per tablet that the FDA assumed to be safe for human consumption. Scientists now think that ranitidine may be an inherently unstable chemical and can turn into NDMA due to high drug storage temperatures or its interaction with nitrates in the stomach.
More Recent Heartburn MedicineLawsuit News:
Lawyers for Zantac Heartburn Medicine Lawsuits
OnderLaw, LLC is a St. Louis personal injury law firm handling serious injury and death claims across the country. Its mission is the pursuit of justice, no matter how complex the case or strenuous the effort. The Onder Law Firm has represented clients throughout the United States in pharmaceutical and medical device litigation such as Pradaxa, Lexapro and Yasmin/Yaz, where the firm's attorneys held significant leadership roles in the litigation, as well as Actos, DePuy, Risperdal and others. The Onder Law Firm has won more than $300 million in four talcum powder ovarian cancer lawsuits in St. Louis. Law firms throughout the nation often seek its experience and expertise on complex litigation.