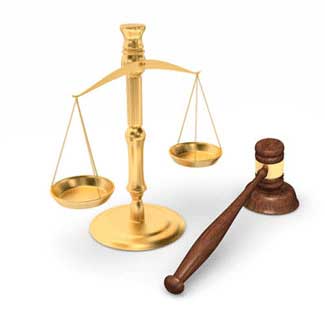 Zantac Alternatives May Cause Serious Diseases
Former Zantac users should be careful when replacing the banned heartburn drug
Tuesday, February 9, 2021 - In April of 2020, the Food and Drug Administration (FDA) banned the use of ranitidine (Zantac), a popular type of heartburn and acid reflux medicine, over fears it could break down and become carcinogenic. Tests by independent third party pharmacy Valisure found levels of carcinogenic NDMA many thousands of times greater than what the FDA thought safe. Ranitidine (Zantac) is the class of medicine called h2-blocker, and taking the drug lessens the production of stomach acid. The FDA recommended that Zantac users who were unable to find their heartburn medicine of choice switch to Protein Pump Inhibitor (PPI) drugs like Prilosec and Nexium as being safe to take rather than leave people suffering from heartburn and acid reflux disease. The FDA is well aware that leaving heartburn or acid reflux untreated could lead to esophageal cancer when stomach acid irritates the delicate unprotected lining of the esophagus. The FDA's recommendation that former Zantac users switch to PPI Drugs may have been in error as that class of drugs is coming under increasing scrutiny for potentially causing a variety of diseases from type-2 diabetes to stomach and other cancer. Over 500 lawsuits against Sanofi, the maker of Zantac, have been organized into multidistrict litigation. The first trials will begin soon. Thousands of plaintiffs with cancer allegedly caused by taking Zantac could come forward and file claims in the following weeks and months.
US Pharmacist reports on a study coming out of China and published in the Journal Gut Microbiota claiming that "PPI drugs have a major effect on the gut microbiome, which could increase the risk of type 2 diabetes. Overall, 10,105 incident cases of diabetes over 2,127,471 person-years of follow-up were documented. Results indicate that regular PPI users had a 24% higher risk of diabetes than nonusers." Zantact attorneys are offering a no obligation and free consultation before filing a lawsuit and offer nationwide representation.
A wrongful death lawsuit was filed the other day against AstraZeneca and Merck by the surviving spouse of a woman who died from stomach cancer caused allegedly by taking PPI drug Nexium. According to AboutLawsuits.com, "Mario DeSouza filed the complaint (PDF) in the U.S. District Court for the District of New Jersey on February 1, indicating the drug makers sold a defective and unreasonably dangerous drug for the treatment of heartburn and acid reflux, without adequately warning about the link between Nexium and cancer. " The cancer allegation joins other claims like PPI drug manufacturers having, "failed to warn about the risk of kidney injury, chronic kidney disease, and end-stage renal disease," according to AL.
For the record, H2 blocker drugs reduce the amount of stomach acid produced by the stomach lining and were intended to relieve acid reflux, and gastroesophageal reflux disease (GERD). These drugs include Famotidine (Pepcid AC, Pepcid Oral), Cimetidine (Tagamet, Tagamet HB), Ranitidine (Zantac, Zantac 75, Zantac Efferdose, Zantac injection, and Zantac Syrup), and Nizatidine Capsules (Axid AR, Axid Capsules, Nizatidine Capsules), according to Medline Plus.gov. All are currently unavailable under the April 2020 FDA ban.
More Recent Heartburn MedicineLawsuit News:
Lawyers for Zantac Heartburn Medicine Lawsuits
OnderLaw, LLC is a St. Louis personal injury law firm handling serious injury and death claims across the country. Its mission is the pursuit of justice, no matter how complex the case or strenuous the effort. The Onder Law Firm has represented clients throughout the United States in pharmaceutical and medical device litigation such as Pradaxa, Lexapro and Yasmin/Yaz, where the firm's attorneys held significant leadership roles in the litigation, as well as Actos, DePuy, Risperdal and others. The Onder Law Firm has won more than $300 million in four talcum powder ovarian cancer lawsuits in St. Louis. Law firms throughout the nation often seek its experience and expertise on complex litigation.