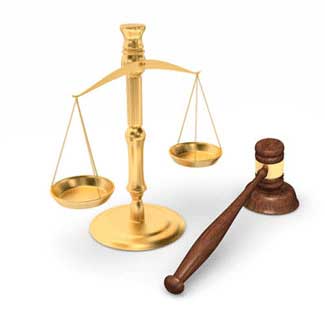 Zantac Cancer Claims Organized In Florida Multi-District Litigation
A Federal Judge dismisses generic ranitidine claims
Wednesday, January 6, 2021 - More than 500 Zantac cancer claims have been filed in states across the country are consolidated into federal multidistrict litigation (MDL) with U.S. District Judge Robin L. Rosenberg of the Southern District of Florida presiding. Lawsuits organized in MDL are moving forward against Sanofi, the maker of Zantac, and other direct manufacturers of ranitidine. On December 31, 2020, Judge Rosenberg dismissed claims against generic ranitidine makers, retailers, pharmacies, and the like, because those claims are pre-empted by the Federal Zantac Cancer claim, which is the law. Zantac Cancer Lawyers are conducting no-cost, no-obligation interviews of individuals that have used the product and now have cancer.
MDL is not to be confused with a class-action lawsuit. Each case continues to be considered on its merits during MDL. MDL is a means of avoiding repeating pretrial proceedings, evidence gathering, expert scientific witness testimony, and more so that the courts do not get bogged down in what could become thousands of cases. About 230-plus Zantac cancer plaintiffs are being organized by a group of attorneys selected for their diversity in age, race, sex, and legal expertise to better reflect the diversity of the Zantac Cancer plaintiffs, as per the South Florida Caribean News. "The team comprises co-lead counsels, the plaintiff's liaison counsel, the plaintiff's steering committee, and a leadership development committee. The court hopes that the team will count on its diversity as the case goes forward."
Individuals with cancer of the stomach, bladder, esophagus, and many others, and have used the heartburn medicine Zantac, regularly for many years, have filed suit alleging that the medicine was degraded and compromised and now is carcinogenic. Zantac cancer claims are backed by the science behind NDMA, an accepted carcinogen found in the air, water, and soil around industrial manufacturing plants like those in China and India. Zantac is manufactured at drug plants near industrial plants overseas where environmental regulations are virtually non-existent. The number of lawsuits against Sanofi, the maker of Zantac, could escalate in 2021 and beyond as the science governing the drug's metabolic breakdown is confirmed. According to AboutLawsuits.com, "There are currently more than 500 product liability lawsuits filed in the federal court system, with Zantac recall lawyers investigating tens of thousands of additional claims for individuals diagnosed with breast cancer, testicular cancer, kidney cancer, bladder cancer, stomach cancer and other cancers that may have resulted from long-term exposure to NDMA in the medication."
Zantac, along with all other types of ranitidine, was recalled on April 1, 2020, after the Food and Drug Administration became aware that elevated levels of NDMA were found in Zantac tablets. The cause of the increase in the carcinogen has yet to be determined. Experts think that increases in drug storage temperatures, its interaction with stomach nitrates, or contamination during the manufacturing process overseas could be the source of the problem. Others think that ranitidine is inherently unstable and deteriorates naturally without other stimuli.
More Recent Heartburn MedicineLawsuit News:
Lawyers for Zantac Heartburn Medicine Lawsuits
OnderLaw, LLC is a St. Louis personal injury law firm handling serious injury and death claims across the country. Its mission is the pursuit of justice, no matter how complex the case or strenuous the effort. The Onder Law Firm has represented clients throughout the United States in pharmaceutical and medical device litigation such as Pradaxa, Lexapro and Yasmin/Yaz, where the firm's attorneys held significant leadership roles in the litigation, as well as Actos, DePuy, Risperdal and others. The Onder Law Firm has won more than $300 million in four talcum powder ovarian cancer lawsuits in St. Louis. Law firms throughout the nation often seek its experience and expertise on complex litigation.