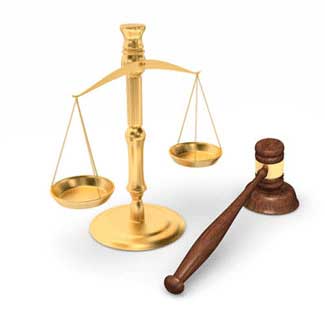 Zantac Cancer Issues Are Affecting People In Europe, Canada, and The United States
Health agencies in the European Union and Canada confirm the Zantac cancer problem
Thursday, January 28, 2021 - On April 1, 2020, Zantac (Ranitidine), the leading, best-selling heartburn and acid reflux medicine for the past two decades, was recalled by the US Food and Drug Administration (FDA) along with all forms of ranitidine over fears a chemical compound within the medicine could cause cancer. Online drug testing pharmacy Valisure tested Zantac for impurities and found levels of the carcinogen N-nitrosodimethylamine (NDMA) much greater than the 96 NGs threshold set by the Food and Drug Administration. The FDA waited until April to recall Zantac after the drug's safety came under heavy suspicion in Europe. In September of the previous year, the European Union and Canada initiated a recall of Zantac and other forms of ranitidine. European and Canadian health officials were alerted to the possibility of Zantac impurity when highly elevated levels of NDMA were found in generic blood pressure medicines. According to the HinduBusinessInsider, "Novartis AG's Sandoz unit said () that it was halting worldwide distribution of generic versions of the stomach drug Zantac, just days after regulators in the US and Europe began investigating the discovery of a likely human carcinogen called NDMA, or N-Nitrosodimethylamine, in the medications." The source of the contamination was at first believed to be at the manufacturing plants in China and India but is now focused on ranitidine itself as a compound that has been discovered to be inherently unstable.
Interestingly, the NDMA contamination cancer scare has spread to include metformin medicine tablets used to treat type 2 diabetes. Health Canada will allow the medicine to be sold if companies can first prove an acceptably low level of NDMA and test the product regularly and report the results back to the Canadian health agency. According to Healthy Canadians, "Health Canada permitted companies wishing to resume sales to do so provided they test every batch of ranitidine product before releasing it and regularly throughout its shelf life, to demonstrate that products do not contain higher than accepted levels of NDMA. Some companies resumed sales in January and February 2020."
Both the US FDA and also private drug manufacturers like Sanofi, the maker of Zantac, are looking into the source and magnitude of NDMA contamination. Zantac users should stop taking the drug at once and dispose of any unused portions. The FDA recommends that former Zantac patients consider switching from the H2-antagonist drug to a protein pump inhibitor (PPI). PPI drugs that have not as tested positive for NDMA include Pepcid (famotidine), Tagamet (cimetidine), Nexium (esomeprazole), Prevacid (lansoprazole, or Prilosec (omeprazole), according to the European Pharmaceutical Review.
Lawsuits by individuals in all fifty states allege that using Zantac regularly for many years caused them to develop a wide variety of cancer including, stomach, bladder, and colon cancer, among many others. If you or a loved one have developed cancer and have taken Zantac, you should speak with a Zantac Cancer Lawyer.
More Recent Heartburn MedicineLawsuit News:
Lawyers for Zantac Heartburn Medicine Lawsuits
OnderLaw, LLC is a St. Louis personal injury law firm handling serious injury and death claims across the country. Its mission is the pursuit of justice, no matter how complex the case or strenuous the effort. The Onder Law Firm has represented clients throughout the United States in pharmaceutical and medical device litigation such as Pradaxa, Lexapro and Yasmin/Yaz, where the firm's attorneys held significant leadership roles in the litigation, as well as Actos, DePuy, Risperdal and others. The Onder Law Firm has won more than $300 million in four talcum powder ovarian cancer lawsuits in St. Louis. Law firms throughout the nation often seek its experience and expertise on complex litigation.