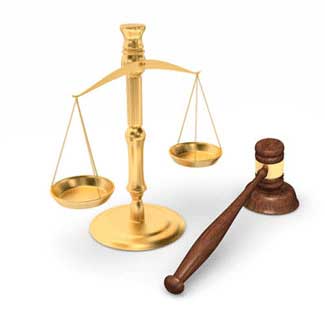 Zantac Cancer May Be The Impetus Needed To Bring The US Drug Manufacturing Supply Chain Home
Quality control and fraud are rampant in the overseas drug manufacturing process and virtually impossible to monitor
Friday, June 5, 2020 - The US Food and Drug Administration is facing one of its strongest challenges ever as it tries to defend its authority for supervising overseas manufacturers of drugs sold domestically in the United States. Specifically, there is an increasing body of evidence that points to problems at pharmaceutical manufacturing plants in China and elsewhere as being responsible for the elevated levels of N-Nitrosodimethylamine (NDMA) in heartburn medications like the best-selling Zantac, blood pressure mediations and now also being found in metformin tablets taken by diabetic patients.
The FDA's challenge is coming from David Light, the CEO of online testing pharmacy Valisure, the company that initially discovered elevated levels of NDMA in Zantac and immediately informed the FDA and the drug's manufacturer. Valisure found elevated levels of NDMA, some as high as 3 million parts per ng when the FDA had established a benchmark of 96 parts per ng as being safe. Valisure also found these elevated levels in 100% of the Zantac samples it tested. Valisure is a unique online pharmacy that tests prescriptions for purity and freshness before sending them to patients. It was originally suspected and still could be true, that the elevated levels of NDMA are caused by high drug storage temperatures or when NDMA interacts with Nitrates in the stomach.
The CEO's testimony before the committee comes at a time when economic relations between China and the US are at a low point. Each country is accusing the other of causing the current Coronavirus pandemic and the US is doing everything in its power to domesticate economic supply chains particularly pharmaceutical manufacturing. The US accuses China of not only unleashing the Coronavirus on the world but also of monopolizing Coronavirus test equipment, ventilators, and potential Cornonavirus drug therapies. CEO Light highlighted the serious, life-threatening nature of failing to ensure that drugs that are manufactured overseas meet the quality control standards set in the United States. About Lawsuits reported the pertinent part of the CEO's Congressional testimony: "There are roughly three drug recalls in the U.S. every day and about 100 of those recalls every year are 'Class I,' which are considered potentially life-threatening. These recalls can be attributed, at least in part, to the fact that the chemical quality of medications is primarily checked by manufacturers, which self-report the results. Most manufacturers are located overseas, where oversight by the FDA is difficult and fraud is commonplace. These general difficulties are only made worse by the COVID-19 pandemic."
Former Zantac patients have hired Zantac Cancer Attorneys and filed lawsuits claiming that the heartburn medication caused their cancer of the stomach, bladder, and others. Coincidentally, anti-heartburn drug Pepcid AC (famotidine) is being hailed by CNN for its powers to alleviate Coronavirus symptoms in as little as two days after a trial on only 10 patients.
More Recent Heartburn MedicineLawsuit News:
Lawyers for Zantac Heartburn Medicine Lawsuits
OnderLaw, LLC is a St. Louis personal injury law firm handling serious injury and death claims across the country. Its mission is the pursuit of justice, no matter how complex the case or strenuous the effort. The Onder Law Firm has represented clients throughout the United States in pharmaceutical and medical device litigation such as Pradaxa, Lexapro and Yasmin/Yaz, where the firm's attorneys held significant leadership roles in the litigation, as well as Actos, DePuy, Risperdal and others. The Onder Law Firm has won more than $300 million in four talcum powder ovarian cancer lawsuits in St. Louis. Law firms throughout the nation often seek its experience and expertise on complex litigation.