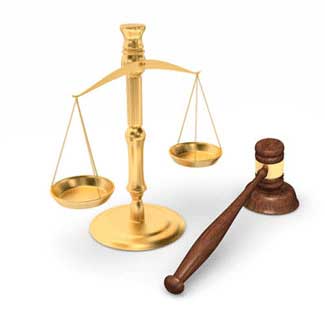 The Department of Justice Points To a 1983 Study That Found Accelerated Levels of NDMA in ranitidine
Plaintiffs allege that both companies had an obligation to know that ranitidine was inherently unstable and could accelerate levels of NDMA
Wednesday, March 3, 2021 - The U.S. Department of Justice continues to investigate Sanofi SA and whether they lied to the federal government by withholding information about N-Nitrosodimethylamine (NDMA), a probable carcinogen, being present in alarmingly high levels in the Zantac, the best-selling heartburn and acid reflux medicine.
In May of 2020, about one month after the US Food and Drug Administration recalled all forms of ranitidine of which Zantac is one, Sanofi and GlaxoSmithKline received civil investigative demands from the Justice Department regarding the matter. The investigation hinges on Sanofi and GSK's alleged violations of the False Claims Act. The False Claims Act prohibits a company from making false representations to a federal agency. Zantac lawsuit attorney offer a free no obligation, free consultation before filing a claim.
Zantac is the leading heartburn and acid reflux medicine in the US with approximately 15 million daily users. The drug was first brought to market by GSK in 1983. Sanofi bought the rights to the drug in 2017 according to Thomson Reuters Westlaw Today. GSK and Sanofi voluntarily recalled Zantac early in 2020 when online drug testing pharmacy Valisure.com found elevated levels of NDMA and reported their findings to the FDA. Valisure's CEO spoke about what his company believes to be at the source of the NDMA contamination According to an interview in USA Today in 2020, "Zantac's risk appears to be the unstable nature of the drug itself, said Valisure CEO David Light. "This is not some new, bad manufacturing process overseas like what happened with valsartan and losartan," Light said. "It is our view that this problem with ranitidine has been there since the 1980s. It's a much more serious issue." On April 1, 2020, the FDA recalled and banned all types of ranitidine and all generic Zantac. Personal injury lawyers representing plaintiffs with cancer of the stomach, bladder, esophagus, throat, colon, prostate, breast, and others have registered to file lawsuits that allege GSK and Sanofi knew or had an obligation to know about the NDMA contamination but failed to warn consumers. The FDA recommends that Zantac users switch to protein pump inhibitor (PPI) medicines Pepcid, Tagamet, Nexium, Prevacid, and Prilosec which have been tested and found free of NDMA. If you or a loved one have taken Zantac regularly for many years and have developed stomach, bladder, or other form of cancer of the digestive system, you should speak with a Zantac Cancer Lawyer and potentially file a claim.
According to CEO David Light, it would appear that GSK was well aware of raniditine's NDMA problem and conducted their study. According to USA Today, "Light said studies conducted in the 1980s raised concern about potential safety risks. In a citizen petition to the FDA, Valisure said Zantac's originator, Glaxo Research Group, conducted its study in 1987 "after numerous studies raised concerns" about ranitidine. The Glaxo study examined the stomach contents of people who took the drug. It found people had no significant increase in nitrosamines such as NDMA within 24 hours of taking ranitidine."
More Recent Heartburn MedicineLawsuit News:
Lawyers for Zantac Heartburn Medicine Lawsuits
OnderLaw, LLC is a St. Louis personal injury law firm handling serious injury and death claims across the country. Its mission is the pursuit of justice, no matter how complex the case or strenuous the effort. The Onder Law Firm has represented clients throughout the United States in pharmaceutical and medical device litigation such as Pradaxa, Lexapro and Yasmin/Yaz, where the firm's attorneys held significant leadership roles in the litigation, as well as Actos, DePuy, Risperdal and others. The Onder Law Firm has won more than $300 million in four talcum powder ovarian cancer lawsuits in St. Louis. Law firms throughout the nation often seek its experience and expertise on complex litigation.